Home Renovation Franchise: What Does It Cost and What to Know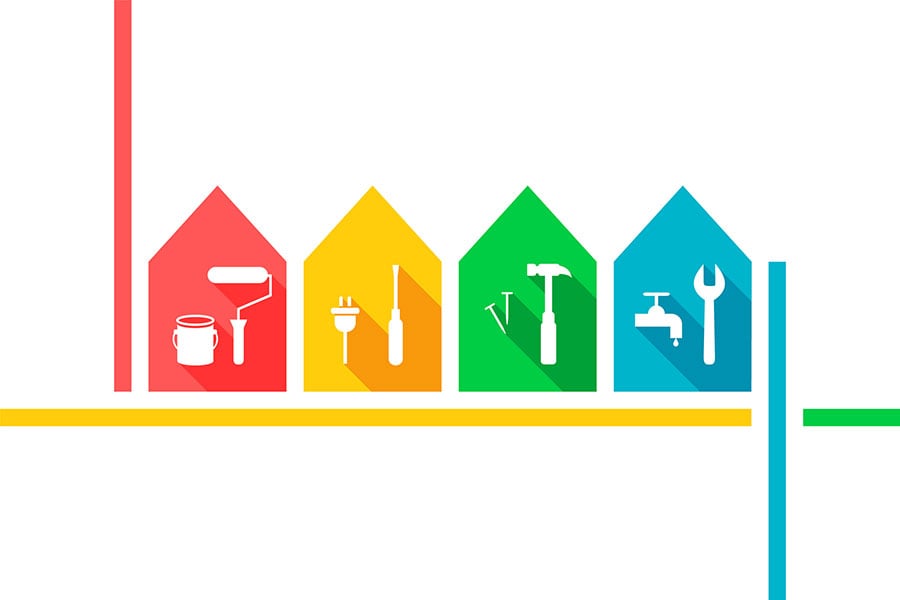 Are you tired of trying to break through the glass ceiling at your corporate job? Start laying a new foundation as a female entrepreneur in a high-demand industry. Americans spend billions of dollars remodeling their homes each year. Learn more about owning a home renovation franchise, its costs, and why it's a smart investment.
Female Entrepreneurs Embrace Franchising
The home services industry is evergreen, ensuring a steady stream of potential clients. The average American household completed 12.5 home services projects in 2022. By joining a franchise, you gain resources that can shorten the learning curve and enhance your credibility.
Franchising provides a blueprint for entrepreneurs interested in achieving self-sufficiency and financial freedom. There are more than 805,000 franchises in the U.S., and they're forecast to generate $860.1 billion in 2023, according to the International Franchise Association. Franchising provides an established brand name and a proven business model, eliminating many uncertainties of building a business from the ground up.
Many female entrepreneurs rely on franchising to hammer out a new career path. A study conducted by Guidant Financial revealed that 41% of female business owners opened a new franchise, versus 18% who started a business from scratch. Owning a business offers the autonomy to steer your destiny and make decisions that align with your values and vision. The sense of control and independence can lead to increased job satisfaction — nearly 64% of women were at least "somewhat happy" they decided to pursue entrepreneurship.
Why Bath Tune-Up is the Right Choice
Bath Tune-Up shines brightly in the bustling home renovation arena. Being part of the Home Franchise Concepts family gives you a robust support system right from the get-go. Our all-inclusive training modules are tailored to equip you with essential tools, even if you're stepping into the home remodeling industry for the first time.
Our distinct take on bathroom remodeling allows you to serve a diverse clientele. Whether it's a complete overhaul or minor touch-ups, our handpicked, designer-curated collections simplify and enhance the remodeling experience for clients, giving you an edge.
Things to Consider When Investing
But, like any business venture, profitability isn't guaranteed. It's essential to do your homework, understand the local market, and choose a franchise that aligns with your passion and expertise.
Initial investment: Every franchise has an upfront cost. It usually covers training, support, and the rights to use the brand's name and business model, as well as what you'll need to get started. Bath Tune-Up is a low-cost franchise with high profit potential. It requires an initial investment of $104,930. We offer $36,000 of in-house financing to qualified candidates to help you get started. Bath Tune-Up franchisees can launch a showroom or operate from a home office. As an owner, you'll leave the renovation services to the experts and focus on lead generation.
Ongoing fees: Franchises charge ongoing royalty fees apart from the initial investment. The fees cover continuous support, marketing, and other services. Ensure you're clear on these costs and factor them into your financial projections.
Training and support: One of the significant advantages of franchising is the training and ongoing support you receive. We provide 94 hours of in-person or virtual training and nearly 37 hours of on-the-job guidance.
Exclusive territory: Many franchises offer territories to prevent you from competing with other franchisees of the same brand. The size of your territory should allow you to hit your financial targets. Each Bath Tune-Up territory has about 41,000 households.
Remodel Your Future
It's never too late for a new beginning. Inquire now to learn more about partnering with Bath Tune-Up to start a home renovation franchise.