Low-Cost Franchises with High Profit: 10 Types to Consider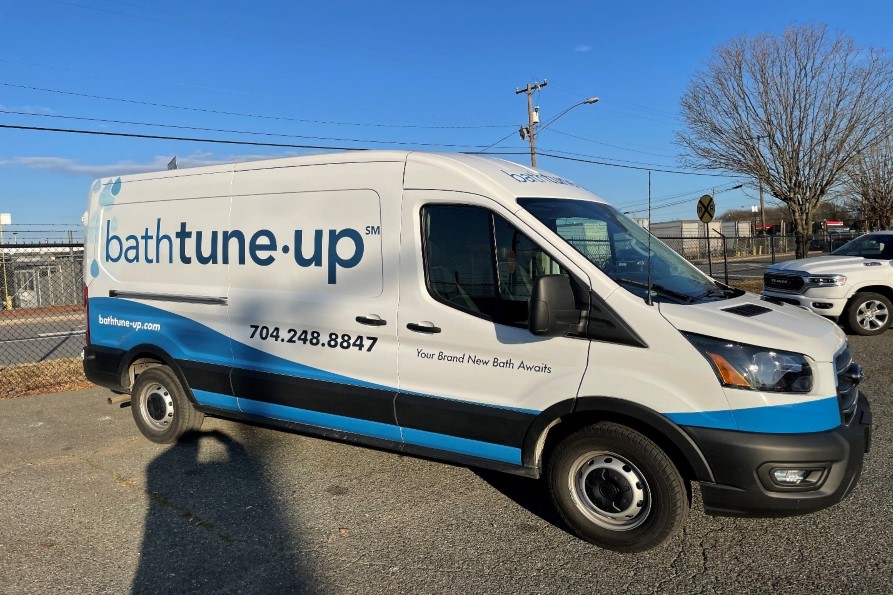 Starting a business does not need to break the bank. The franchise industry has numerous low-cost franchises with high profits to consider.
Franchising provides a business framework with training, support, and guidance. Franchise businesses traditionally have a higher average sales revenue than non-franchises by a margin of $6.5 to $4.7 million, according to FranNet. They also have a lower failure rate. Nearly 92% of FranNet's franchise placements were still in business after two years, compared to an 80% failure rate for independent small businesses after the first year.
A franchise does not require a large investment to turn a profit. Profitability depends on your ability to adapt, innovate, and connect with customers. In franchising, success is not determined by initial investment or industry hype. But, low-cost, high-profit franchises share a few common characteristics contributing to their financial success.
They have the potential to expand rapidly, allowing you to replicate the business model in multiple locations or target larger customer bases. By minimizing expenses like rent, utilities, and extensive staffing, low-cost franchises enable you to allocate more resources to generating revenue and boosting profitability. Many successful low-cost franchises carve out a niche in the market that caters to specific customer needs to create higher profit margins.
Low-Cost Franchise Choices
Looking for a low-cost franchise with high-profit potential? Check out these types and learn what makes them great investments.


Food trucks: The popularity of food trucks is gaining ground for because of the model's flexibility, low startup costs, and variety. A food truck allows you to enjoy the perks of a foodservice business without the high real estate costs. Unfortunately, space is at a premium, and it's difficult to establish loyal clientele since your location is always on the move.


Fitness and wellness: With the growing focus on health and well-being, fitness and wellness franchises are popular. Options include gyms, yoga studios, martial arts centers, or specialized fitness programs. Look for franchise opportunities that offer unique features or target specific niches to stand out from the competition.


Education and tutoring: The education sector is a perennially high-demand industry. Franchises that offer tutoring services, test preparation, or early childhood education can be profitable. Look for established brands with a proven track record and comprehensive support systems.


Travel: As a travel franchise owner, you can set your own schedule and work anywhere with access to high-speed Internet. However, you may get calls at all hours as your clients navigate flight delays or hotel cancellations.


Staffing: Staffing companies help businesses find labor. On an average week, they employ about 3 million people who work in a wide variety of industries, including industrial, administrative, and healthcare, according to the American Staffing Association. Putting people to work can be a rewarding business. It's recession-resistant and has a professional atmosphere. The business can be operated from a small footprint location with limited staff.


Real estate: A real estate franchise relies on commissions from home sales or apartment rentals. You can also add ancillary services, such as property management or home warranties to boost profits.


Senior services: By 2050, at least 83.9 million people will be over the age of 62, nearly double what it was in 2012, according to the U.S. Census Bureau. At least 80% of people age 60 and older do not have the resources to pay for long-term care, and they're searching for alternatives, such as home care. To respond to the needs of the aging population, franchise businesses providing at-home support and services offer a lucrative business model designed to help the elderly age gracefully. Despite the valuable service senior-focused businesses offer, the industry is highly regulated and can require a lot of red tape to run efficiently.


B2B services: A business services franchise allows you to apply your existing skills to your business, such as marketing, consulting, or information technology. You can also rely on the professional network you acquired working in the corporate world to generate leads. The B2B franchise model enables you to form relationships with businesses to establish recurring revenue. Business services typically involve larger order sizes with higher transaction values to boost revenue.


Event planning: Launching a business in event planning allows you to help people celebrate memorable, once-in-a-lifetime occasions. More than 2.4 million couples got married in 2022, and the average wedding cost $29,195, according to Wedding Report. Event planning can be a home-based business, and you control the number of events you add to your calendar. Most couples plan their wedding online, which offers flexibility and can be easy to manage remotely. An event-planning franchise gives you a business with brand recognition, but you'll still have to build a portfolio and reputation to help generate leads.


Home services: Propelled by gains in home equity, the home services industry grew by $62 billion in 2022 and is forecast to continue to climb, according to Angi. High-interest rates are prompting people to remodel their existing homes rather than buying new. Harried homeowners are outsourcing their to-do lists to save time and focus on self-care. Home-service franchises typically offer services like cleaning, landscaping, pet care, or home repair. Many home-services franchisees conduct back-office administrative tasks from a home office and use a mobile van to serve customers.
Tune Up Your Future with Bath Tune-Up
Bath Tune-Up landed a spot on Entrepreneur's list of Top Franchises for Less than $150,000 in 2023. For an initial investment of $104,930, Bath Tune-Up is a low-investment bathroom renovation franchise in the home services category. Customers were expected to invest $199 billion in kitchen and bathroom remodels last year.
We simplify the bathroom remodeling process by using curated, designer-selected collections to take the decision-making stress out of the equation for our customers. Customers can choose to replace tile, fixtures, lighting, and vanities. We also offer tub-to-shower conversions, all the way up to a full bath remodel to provide accessible solutions for any budget.
As part of your initial investment, you get a protected territory of 41,000 households. We also offer $36,000 of in-house financing to qualified candidates. Each new owner participates in 94 hours of classroom or virtual training and nearly 37 hours of on-the-job training.
After you complete the training, we launch a 12-week action plan to help you get started. Creating a smooth transition and offering proactive coaching is one of our top priorities. We help you set your income and business goals for the first year and assist with planning your local marketing program. Our team provides support to help manage and track your financials and teaches you how to close a sale.
Bath Tune-Up partners with Home Franchise Concepts, a leader in the home services industry with more than 2,400 territories. Home Franchise Concepts franchises ten brands, including Budget Blinds, Kitchen Tune-Up, and Concrete Craft.
Learn More About Bath Tune-Up
Learn more about low-cost franchises in the booming home remodeling industry. Inquire now to remodel your future and connect with someone from our franchise team.