Five Types of Home Renovation Businesses That Are Smart Investments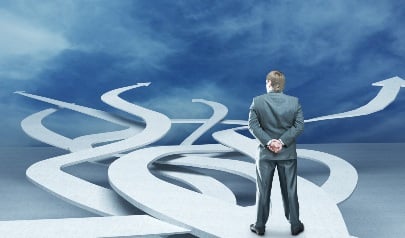 If you've narrowed down your franchise choices to home renovation firms, there's still homework left to do. "Home renovation" covers widely varied types of businesses. It ranges from top-to-bottom renovations of entire rooms to single, specific tasks, such as replacing blinds or refinishing cabinets.
Smart entrepreneurs will look at different types of home renovation franchises so they can make an informed decision as they narrow down this broad category of franchising. Start your homework with this list of five major types of home renovation businesses. The list includes example franchisors and tips on some categories' pluses--and a few minutes.
Bath Remodeling
While "bath remodeling" sounds straightforward, it takes many forms. Some businesses just resurface tubs. Others do tub-to-shower conversions. Some handle ceiling-to-floor renovations. Bath remodeling can involve skills from plumbing and electrical work to tiling, laying floors, installing drywall, and building or installing cabinetry.
Bath Tune-Up remodels bathrooms by curating choices for homeowners, then expertly renovates in days instead of weeks. Re-Bath and Dream Maker Bath and Kitchen are also bath franchisors, but their processes and services could differ from Bath Tune-Up.
Because every house has a bathroom, and bathrooms are high-use areas, there will always be a need for upgrades. From a basic tub-to-shower change or a new vanity to a like-new remodel, bath remodeling franchisees provide services homeowners need sooner or later. Bath Tune-Up appeals to franchisees who want to move from corporate backgrounds and become business owners.
Cabinet and Kitchen Remodeling
These home renovation businesses have an especially wide range. Some franchises focus on wood refinishing and handling kitchen cabinets, wood floors, and other woodwork throughout the house. Others provide more services like kitchen cabinet refacing. Still, others offer a wide range of renovations, including refinishing, refacing, painting, or replacing kitchen cabinets, as well as full remodels of entire kitchens.
Companies in the refinishing market include N-Hance Wood Refinishing. Kitchen Tune-Up and Kitchen Solvers provide services from cabinet restorations to complete remodeling. Kitchen Tune-Up is Bath Tune-Up's sister company and features kitchen upgrades in just days, with less mess and disruption.
Restoring or replacing cabinets, especially kitchen cabinets, upgrades the entire kitchen, improves functionality if the homeowner plans to stay in the house, and improves resale value if the homeowner plans to sell. The outlook for kitchen remodeling is good. Remodels boomed during the pandemic, jumping 40 percent between 2019 and 2020.
Organization and Storage Solutions
The pandemic kept many people at home, where they realized they needed to reduce clutter. While not strictly "renovation" companies, home organization firms help homeowners increase storage without a major renovation. This type of upgrade--involving new closet interiors, roll-out storage inside cabinets, and more--usually doesn't require construction permits or messy demolition. The result is a comparatively easy upgrade.
Firms include Tailored Living and Closets by Design, along with garage organizer companies like Gorgeous Garage.
These are popular franchises with relatively low initial costs, but be sure to gauge the market in your area. If homeowners are ready to spend on their homes, organization and storage can be a good business bet. If the area's economy has had a tougher time during the pandemic, and homeowners are hanging onto their discretionary dollars, you might need to reconsider an organization franchise.
Restoration
Restoration companies clean and restore structures after damage by smoke, fire, water, mold, or hazardous materials. Entrepreneur magazine lists several restoration franchise firms in its Top 50 fastest-growing franchises. The market for restoration services is likely to grow if natural disasters like storms, hurricanes, and floods increase due to global warming.
Examples include Advantaclean, ServPro, Puroclean, and Restoration 1.
Restoration work will always be needed, but the market for it in your region could fluctuate, increasing or decreasing depending on weather, for example. Additionally, with restoration work, getting paid can take a while. Insurers often are responsible for paying restoration companies, which could mean lower payments.
Blinds and Window Coverings
In 2020 the U.S. market for blinds and shades was $3.7 billion and was on track to keep growing. Franchises sell blinds, shades, shutters, and sometimes drapes, and offer solutions like room-darkening window coverings and automatic "smart" blinds. Bloomin' Blinds and Budget Blinds are just two of the national franchisors in this field, with Budget Blinds being ranked the #1 window coverings franchise in North America.
Investing in the Right Franchise for You
These categories are major home renovation franchise opportunities, but there are even more. You can find franchises offering home inspections, flooring, concrete repair, decks, sunrooms, siding, and handyman services.
How do you choose from among such widely varied franchises? Which business will be right for you--concrete repair or window blinds, bath renovation, or closet organization? Start narrowing your options by choosing your priority. Which of these gets top billing?
Low cost. You want to get going quickly, for a minimal amount of money. The specific type of business or service offered matters a bit less to you than the ability to get started frugally.

High profit. This priority can coexist alongside a desire for the lowest-cost startup, but often, high-profit franchises aren't necessarily low-cost investments. If you're buying into a business already known for reliable profitability, expect to pay more.

Personal interest. You need to feel personally invested beyond just money.
Ideally, your perfect home improvement franchise choice is all three things at once: Low cost, high profit, and personally engaging.
To find out why a Bath Tune-Up franchise could be your best investment in the home renovation business, contact Bath Tune-Up today, or consider other opportunities listed above by visiting Bath Tune-Up's sister brands at Home Franchise Concepts.com.
###