Our HFC Family of Brands
When you become a Bath Tune-Up franchise owner, you benefit from our powerhouse of home service brands that are the strongest in the industry and still growing.
Home Franchise Concepts
Home Franchise Concepts (HFC), is one of the leading franchisors in the home services industry, and home to a family of brands including, Budget Blinds®, Tailored Living®, Concrete Craft®, AdvantaClean®, Kitchen Tune-Up™ and Bath Tune-Up™. HFC's brands are consistently recognized as leaders in the industry and supported by our 1,700-strong franchise business owners in more than 10,000 cities across the United States, Canada, and Mexico.
Learn More About Home Franchise Concepts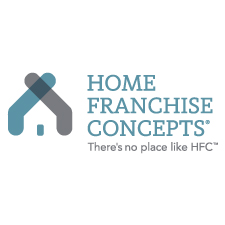 Budget Blinds
Budget Blinds is the #1 window coverings franchise in North America. Established in 1992, Budget Blinds has grown to 1,300 franchise territories, serving over 10,000 cities. We offer exclusive design-driven window solutions that consumers can not find anywhere else. We have perfected the shop-at-home business model, providing consumers with free in-home consultations, virtual consultations, window measurements, and installation services.
Explore the Budget Blinds Franchise Opportunity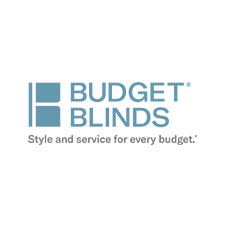 Tailored Living
Evolving since 2006, Tailored Living® featuring PremierGarage® is the largest whole home organization franchise in the nation. Our franchise owners design and install customized organizational solutions and premium flooring in garages and commercial businesses to solve problems and create calm out of chaos, bringing joy into their clients lives.
Explore the Tailored Living Franchise Opportunity
Concrete Craft
Concrete Craft is the #1 Concrete Coatings franchise in America. Our craftsmen offer consumers a full range of residential and commercial concrete overlays and staining solutions for homes and business. Using our proprietary product blends, we create one-of-a-kind surfaces, including decorative vertical applications, and concrete repair and restore systems, transforming properties inside and out.
Explore the Concrete Craft Franchise Opportunity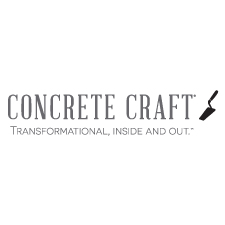 AdvantaClean
AdvantaClean is a full-service restoration company and one of the leading brands in the water and mold remediation franchise industry. For over 25 years, AdvantaClean has been making a positive difference in peoples' lives by helping consumers breathe easier through an array of professional services including emergency water removal, mold eradication, air duct cleaning, moisture control, and sanitizing services, providing safer and healthier environments for homes and businesses.
Explore the AdvantaClean Franchise Opportunity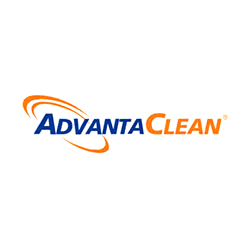 Kitchen Tune-Up
Founded in 1988, Kitchen Tune-Up specializes in five ways to update kitchens and cabinetry. Services include its signature 1 Day Tune-Up, cabinet painting, cabinet refacing, cabinet redooring, and new cabinets. It's our belief that homeowners should not have to spend a fortune or be displaced from their homes for weeks in order to improve their kitchens. Kitchen Tune-Up offers personalized service and incredible results that are structured around customer service trustpoints to ensure a hassle-free experience from start to finish.
Explore the Kitchen Tune-Up Franchise Opportunity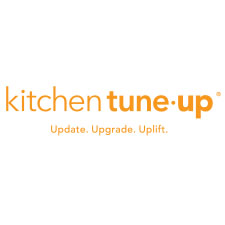 Bath Tune-Up
Bath Tune-Up is a different type of bathroom remodeling franchise. It's based on our wildly successful, 33-year-old Kitchen Tune-Up® brand with over 150 franchisees in 200 territories. Bath Tune-Up remodeling experts update bathrooms utilizing curated concepts that take the decision-making stress out of the equation for their customers. Our experts can replace tile, fixtures, lighting, vanities, provide tub-to-shower conversions, all the way up to full bath remodels.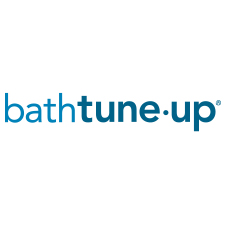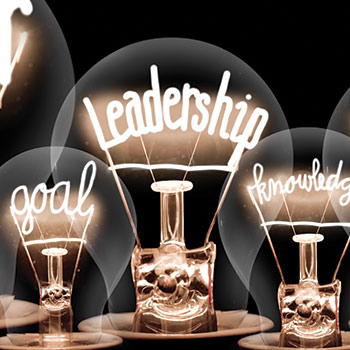 Unparallel Leadership Here To Serve You
One of the ways Bath Tune-up stands out from the pack is our ability to provide you with the highest level of continuing support. While you are in charge, you are never on your own. We are there for you in every way from pre-opening to post-opening and beyond. Bath Tune-up supports you however you need even after your business is established.
At Home Franchise Concepts (HFC), parent company of Bath Tune-up, our vision is to be "The Leader in creating value for every owner within our franchise concepts." Our leadership team at HFC thrives on providing our franchisees with the programs, products and services that consumers recognize as their "go-to" brands in the home services industry.
Learn More About Us