Your Next Career Move: Why Owning a Bath Franchise Is a Smart Choice
Is every day the same for you? Maybe you wake up each morning and go to your tedious 9 to 5 job, come home to dinner, and go to bed, only to do it again the next day. But you can live your life differently — you can take charge of your future and start your own business as your next career move.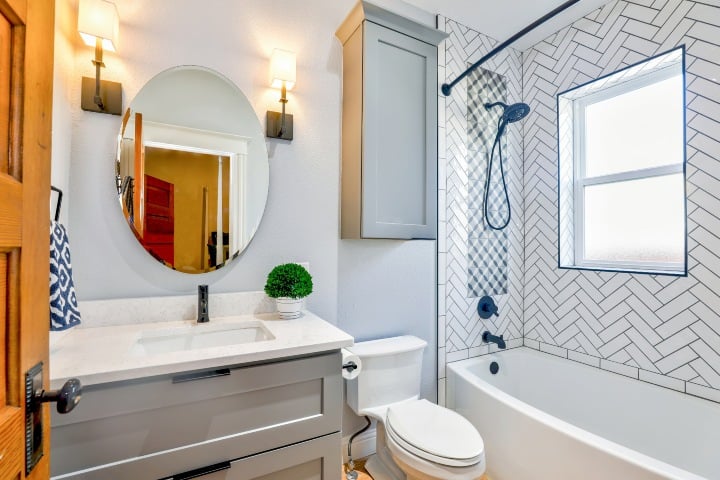 Have you ever considered opening up a home improvement business? If you don't know where to begin, it can seem overwhelming to get started. That's why you should consider joining a bathroom remodeling franchise. It's easy to get started if you don't have much prior experience, and we provide the resources you need to become established. You may wonder, "Why should I specialize in remodeling bathrooms?"
There are several reasons, and we're about to explain how joining a bath franchise might be the next career move you need to become financially independent.
Is Joining a Franchise the Next Logical Step in my Career?
It may seem like an odd choice, but opening a bath franchise can be a lucrative career move. You may have been thinking about opening your own home improvement business, but going it alone can be risky, and it may take a while to turn a profit. There's also no guarantee you'll get customers, and you'll have to manage marketing campaigns with no assistance or training. By opting to buy a Bath Tune-Up franchise, you're giving yourself more training, more support, and more resources to get your new business off the ground.
Why Focusing on a Bath Franchise is the Best Path to Take
Joining a bath franchise might be better than going it alone and opening your general contracting or home improvement business independently. But why? What makes bathrooms a more sound investment?
Bathrooms are vital to homes and buildings in general. Without one, well…life would be a lot more complicated. No one misses the days of outhouses, and that's good news for remodelers. Bathrooms are more important than ever, especially for growing families, and most people like a washroom with more than just the bare essentials.
The bathroom remodeling industry is an enormous, high-demand market, valued at $70.4 billion (NKBA). When people want to update their homes, kitchens and bathrooms are usually the top priorities. Maybe someone can't afford to renovate the whole house, but a bathroom tune-up could be within their budget. That's where our franchise owners come in!
Bathroom Improvement is a Recurrent Need
Bathroom remodeling remains one of the highest-ranked investment categories within the home improvement and saw a 40% jump in demand in 2019-2020.
Without a working bathroom, it's hard to maintain one's dignity. If a kitchen isn't functional, you can order food from a restaurant. If a bedroom needs to be fixed, you can sleep on the couch or in the spare room. If the living room has problems, you can make other arrangements… But if the bathroom isn't usable or suitable for a family's needs? Then everyone has got a serious problem on their hands, and they're going to start Googling bathroom remodeling.
Replacing tubs, sinks, and showers happens regularly. People remodel bathrooms for a variety of reasons. Maybe they need a more accessible shower or tub for their elderly relatives so they can continue living at home. Perhaps they need to install a toilet that sits higher or a sink with handles that are easier for someone elderly to use. They might need handrails, ramps, or wider shower doorways. They may simply want to change their fixtures to match their decor, follow current design trends, or increase the value of their home.
What Makes Joining a Bath Franchise a Good Idea?
Starting your own business can be a very learn-as-you-go process, which can become overwhelming when you have to do everything yourself from scratch. By franchising with Bath Tune-Up, we take away that stress by providing you with a proven business model to follow so that you can be as successful as possible, and we offer you support every step of the way.
Bath Tune-Up's parent company, Home Franchise Concepts, has been helping people start their own businesses for over 25 years. With Bath Tune-Up, you can access all the resources you need to get your home improvement business off the ground. Check us out and start your next career move today!