The Remodeling Industry: Current Trends & 2022 Projections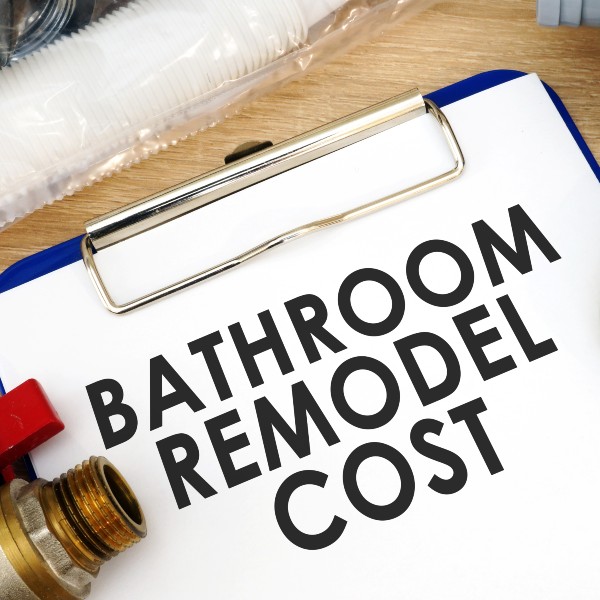 The time to get into the bathroom remodeling business is right now. The remodeling industry as a whole has recently seen rapid growth, and this explosion is projected to continue through 2022. The robust housing market, which has also been steadily growing, has also contributed to the industry's expansion.
Driven partly by pandemic circumstances, demand for bathroom remodeling and other home improvement services has consistently risen. Because of this growing demand, starting a new business in this industry is a wise decision that can create many opportunities to serve customers and generate great returns.
Current Remodeling Industry Trends
The pandemic forced a lot of us to spend more time at home, which inspired many to improve their homes with remodeling projects. Home improvement and repair spending grew to $420 billion in 2020, and that trend has continued through 2021. The North American bathroom remodeling market grew to over $59 billion in 2020 and is expected to grow at a rate of around 4% from 2021 to 2027.
However, the current industry expansion of home improvement and remodeling is due to more factors than just the pandemic. Over the past several years, we have seen a strong housing market driven primarily by increasing demand for homes. This rise is partly due to low mortgage rates and a chronically low amount of available inventory. For example, the average home price in 2021 was $390,500, whereas, in 2020, it was $266,300. As the demand for homes has seen a massive increase, the need for home construction, sales activities, and home improvement services has also grown, making this industry an exciting one to invest in.
2022 Remodeling Industry Predictions
The Leading Indicator of Remodeling Activity (LIRA) has forecasted strong growth for the market into 2022, which parallels predictions for the housing market. Experts predict that annual home improvement and repair spending could reach $400 billion by the third quarter of 2022. The home decor market, an important sister market to the remodeling industry, is projected to reach $792.5 billion by 2025. This research shows that the forecasts heading into 2022 for the remodeling industry are very bright. For these reasons, investing in this industry is a great idea.
The Best Way to Get Into the Remodeling Industry: Franchising
There are many options for investing in the bathroom remodeling industry, but certain benefits come from buying a franchise. One of these is the reduced risk of failure because you get the advantage of the franchisor's expertise and a proven business model to follow right out of the gate. An independent entrepreneur starting from scratch may have to spend years figuring out what works best. Franchise brands, like Bath Tune-Up, offer many franchise benefits. It is not your typical bathroom renovation franchise. Unlike other remodelers in the home improvement industry, Bath Tune-Up specializes in more convenient and less time-consuming ways for homeowners to get a beautiful new bathroom.
Another advantage of franchising is fewer steps to set it up than with an independent business. Having fewer steps means you can start investing in the growing home improvement market earlier, so you can also reap the rewards sooner. Finally, investing in a strong franchise will also give you access to franchisor support in various ways, from training to advertising. This support can be critical, especially if you don't yet have experience and knowledge in all of these areas. Why struggle through the long-term process of trial and error when a ready-made opportunity is knocking on your door?
What Is the Ideal Bathroom Remodeling Franchise Company?
At Bath Tune-Up, your success is our success. With our unique business model, no remodeling experience is necessary for you to run a Bath Tune-Up franchise successfully. We provide you with ongoing support from our expert operations team with years of industry experience.
Bath Tune-Up has refined franchising to a science and has carefully considered all of the aspects that go into building thriving franchises. Our proven systems have been thoroughly vetted, and we have already negotiated relationships with all the suppliers you'll need. Choosing our franchise brand will mean that you will also have access to a highly-trained team of marketers to show you how to build your new business's reputation in your local area.
Bath Tune-Up is also the ideal bathroom remodeling franchise because we are part of the Home Franchise Concepts (HFC) family of brands. HFC is one of the world's largest franchising systems, with 30 years of experience in the home improvement and home services industry. This experience means that you can rely on our knowledge and expertise to support you as you grow your brand-new franchise. When you purchase a Bath Tune-Up franchise, you are gaining access to a wealth of high-quality training, effective support, and all the other resources you need to launch your new business.