The Handyman Industry: How & Why to Carve Your Niche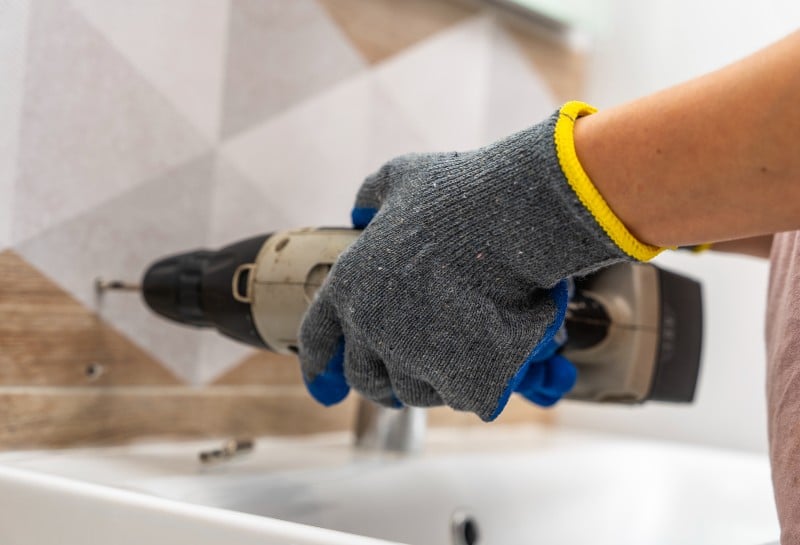 With the holidays in full swing and the new calendar year right around the corner, those with an entrepreneurial spirit are looking ahead to their next big moves in 2023.
One popular idea for those who want to own a business is creating a brand in the handyman industry. After all, every home needs repairs at some point. It may be wise to operate a company that can solve nearly any homeowner's problems in one go.
While a smart move at first glance, there may be more drawbacks to owning a general handyman business than first meets the eye. A more niche home remodeling brand may be more profitable in the long run.
A Crowded Field
With colder weather descending on most of the country, handyman businesses of all varieties are sure to see an uptick in business. Furnaces busting, thermostats malfunctioning, and hot water heaters not keeping up to par all sound like profitable problems to solve, right?
Though these problems remain inevitable each year, handyman market analysis suggests that many general repair businesses are already battling over these customers. As of 2019, over 91,000 handyman businesses existed across the country, with projections only trending upward over the following few years. That means each business will have to fight for business with some combination of more competitive pricing or extensive advertising.
On top of this, modern consumers tend to trust brands that feel approachable, and with which they can form a connection. Brands that dump money into flashy, in-your-face marketing campaigns and promise solutions to every problem can feel disingenuous to wary consumers on a budget, especially if you're a new face in the handyman industry. In the long run, your branding strategy will likely benefit from focusing your efforts on solving a few problems well, rather than attempting to be a magical one-stop-shop for all homeowner concerns.
Weighing the Investment
When it comes down to it, your budget will be the deciding factor in many of the choices you make while starting a business. Consider your options carefully before choosing a particular line of work so that you can feel confident you'll quickly begin to see a profit.
Handyman market analytics suggest that starting a general repair practice from scratch is a challenging task. The first thing you must do is legally establish your brand and pay all related taxes and fees. Then, you'll need to secure labor from reliable contracting professionals and locate cost-effective materials that they can use. If you are interested in a physical home base, you'll have to investigate real estate costs. Not to mention, you'll need to create, compile, and distribute marketing materials on your own. All that work adds up fast.
Specializing is a business tactic that removes some of this stress. You no longer need to burden yourself with advertising an overreaching range of services, nor do you need to pull labor from every sector of the handyman industry. Instead, you can target your resources on the materials, people, and projects relevant to one home area, such as the kitchen or bathroom.
Dominate Your Niche with a Reliable Franchise
Once you've selected a niche, consider purchasing a franchise from a brand that already has a stellar reputation. Franchising is a savvy move for those seeking a niche repair and remodeling business opportunity that ensures success. Franchising in a particular remodeling niche, such as bathroom remodeling, gives you all the benefits of choosing a niche business while offering additional support in legal and marketing work. Customers who already trust your brand are more likely to turn to you for services immediately.
At Bath Tune-Up, we pride ourselves on doing our best to give our franchisees a business experience superior to all the rest. We offer low overhead costs and ideas on how to fund your business, including in-house financing options that allow anyone willing to follow their passions to enter the market.
Our training and professional support continue long after your doors open, so there is always someone in your corner throughout the process. We protect our territories, so you can feel confident that you are the only Bath Tune-Up provider working to improve the homes in your community. To round it all off, our decades of experience with our sister brand, Kitchen Tune-Up, with thousands of happy customers across the country, support you in getting customers in your door, starting on day one.
Starting a business can be daunting. Let the home remodeling and franchising experts at Bath Tune-Up help set you up for long-term success. Contact us to get started on your dreams today.