Starting a Home Improvement Business: Is it the Best Choice for You?
As of 2021, there are 4,285 businesses geared toward home improvement in the United States. If you're considering joining the crowd, you may have some questions. Opening your own home improvement business has pros and cons, so it's best to do your research before making a final decision.
There are many questions people ask when considering a home improvement business:
Is it worth it?
Should I franchise?
What experience should I have?
What are some things that might get in my way?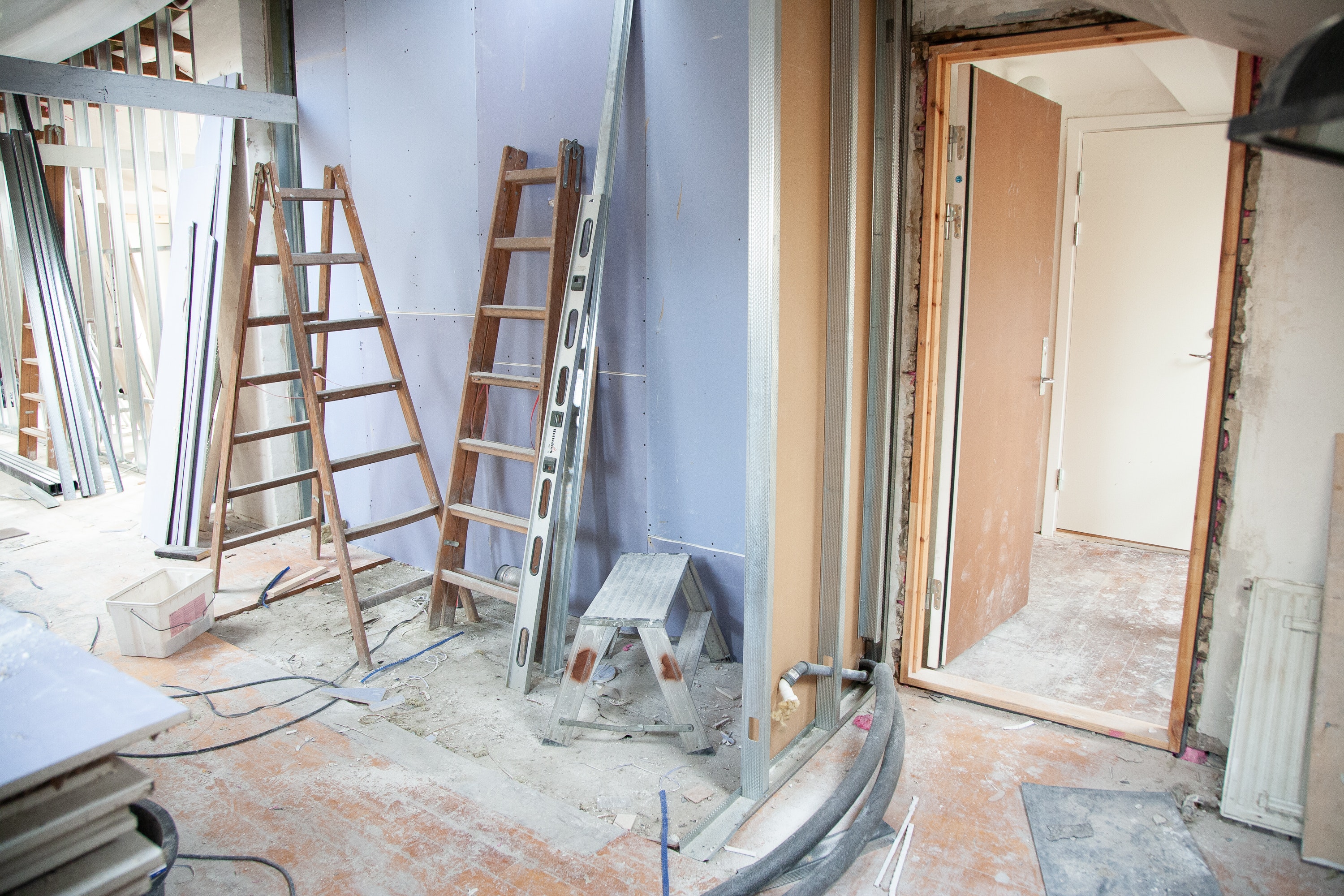 These are essential things to consider, but finding the answers may be difficult. To help you get started, we've put together some of our best advice about opening your own home improvement business.
Are Home Improvement Businesses Profitable?
The most significant benefit to having your own home improvement business is providing an income for yourself. But is the profit worth the time, energy, and money you put into opening it? Most of the time, it is! But it can be hard to get things rolling if you're on your own.
There's no shortage of potential clients -- many homeowners are constantly in the market to upgrade their homes. This means there's a reliable supply of business in the home improvement market. And when people don't have money for a big job, they often settle for a kitchen or bathroom upgrade.
How Much or What Kind of Experience Should I Have Before Starting my Home Improvement Business?
Starting a home improvement business from scratch takes the proper knowledge and skill set. But not everyone has the pre-existing experience to start a home improvement business. That's why Bath Tune-Up, a subsidiary of Home Franchise Concepts – a leading franchisor in the home services industry – is poised to help you get started with no prior experience necessary! There's no need to worry about branding or marketing campaigns – they have the brand all figured out, and will teach you how to market in your own local community. While you can build your business from the ground up, it's easier to work with a trusted partner to jumpstart your career, which can be home-based or in a retail setting.
While home improvement TV shows make the process look effortless, there's a lot that goes on behind the scenes. Before you even bring your toolbox to the house, you need to have built a relationship with your customer -- and that's where Bath Tune-Up can help. We offer people just like you the ability to start your own business with low investment and overhead costs. So if you want to follow a proven, high-profit margin business model, and partner with a brand that offers best-in-class training and support, we're the franchise opportunity you've been waiting for.
What Are Some Common Problems I May Run Into? Would Franchising Make them Easier?
There are many things to consider before starting a home improvement business. Getting started with an established franchise operation like Home Franchise Concepts can make it easier to get started. Here are some things to consider when opening a home improvement business, and how franchising may be able to help.
1.
What if I don't have a lot of spare time?
A home improvement business often sees the owner being pretty hands-on, especially when you're just getting started. But with the framework that Bath Tune-Up offers, you can use subcontractors for a lot of the work and still be in charge of the operation. That's the benefit of our curated experience of designer-inspired collections, making the process easier for both you and the customer.
2.
Seasonal Changes
The work available to a home improvement business can vary by season. By specializing in bathroom remodeling, you protect yourself from the drop-off that general contractors often experience in the winter. While it may be harder to install or repair roofing and siding in the winter, it's always the season to spruce up a bathroom!
3.
Licensing Requirements
Licensing requirements vary from region to region, so it's essential that you do your homework and figure out what legal aspects you need to take care of to obtain your home improvement license. In most places, operating a home improvement business without the required license can not only get your business shut down but could also result in legal action being taken against you. By partnering with a franchise like Bath Tune-Up, they can help to get your paperwork in order faster.
4.
Making a Profit Takes Time
Many people think that opening their own business, no matter the field, is a good way to make a lot of cash right away. However, this is not the case. All companies in all fields can experience a bit of a cash flow deficit when first getting started. That's why we don't demand a huge initial investment from you to get started, and provide assistance with financing of up to $36,000 to qualified candidates. Ask your Bath Tune-Up Franchise Consultant for details.
5.
Lack of Knowledge
One of the fastest ways for a business to fail is having an inexperienced owner who might make some rookie mistakes in the beginning. This is true for any industry, not just home improvement businesses. When launching your home improvement business, doing so with an experienced franchise operation can fill your knowledge gaps and make everything go more smoothly.
6.
Lack of Tools and Resources
No matter how much you know or how skilled you are at home improvement, it won't matter if you lack the tools and resources to give your clients what they want. Knowing and obtaining the tools and resources you'll need to complete a home improvement is crucial.
Contact Bath Tune-Up Today!
While using a franchise to get started won't solve all your problems, it will go a long way toward helping you get your business started the right way. Explore the next steps with Bath Tune-Up today.