Refresh Renovations Franchise vs. Bath Tune-Up: How They Compare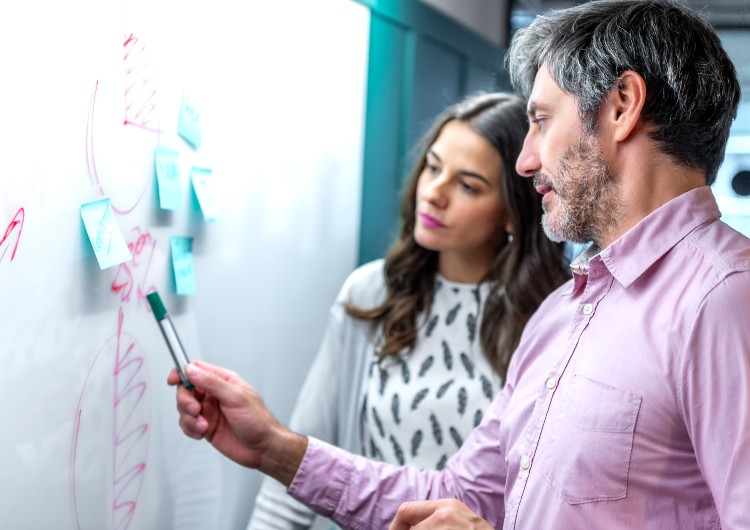 Home renovation is one of the fastest-growing industries in the world. With the growth and expansion of the home improvement industry, many would-be business owners have looked into franchising as a way of starting with a leg-up in the home renovation race. There are many options to consider when you are considering buying a franchise. If you're unsure whether you should buy a Refresh Renovations franchise or go with Bath Tune-Up, here are a few points you should keep in mind about both businesses.
Resources
One of the most important things you should look at when contemplating buying a franchise is what kind of resources that franchise gives you.
A Refresh Renovations franchise gives you access to its project management platform, allowing you to track the individual parts of a renovation project. Refresh Renovations also places a heavy focus on marketing, and Refresh Renovations has been in business for thirteen years, since 2009.
Bath Tune-Up also provides the same, if not more, resources to help you start your bathroom renovation business. Bath Tune-Up start-up costs include everything you need to succeed including a company computer and iPad pre-loaded with the company's manuals and information on suppliers, and a complete operating system to run your business, as well as access to employee hiring software that acts like an in-house HR. Bath Tune-Up has only been in business since 2020, however, it was born from its sister-brand concept, Kitchen Tune-Up, with 34 years of award-winning renovation experience. Bath Tune-Up is also part of the Home Franchise Concepts family of brands, one of the largest franchise systems in North America with 30 years of experience. This means the marketing resources, coaching and hands-on training - alone - are unmatched.
Territorial Protection
When starting any business, it's essential to understand what your competition is around you. It's especially crucial with a franchise to know where the business' other locations are, so you have an idea of what your in-company competition is.
Refresh Renovations differs heavily from Bath Tune-Up in how its territorial model operates. Refresh Renovations functions on a "collaborative territory model," with franchises in an area based on the local renovation market. The policy encourages peer-to-peer support within the Refresh Renovation network and the ability for combined marketing, as well as "leveraging local trade and suppliers."
With Bath Tune-Up, the franchise model offers territorial protection. The Bath Tune-Up model allows franchisees to have their own territory where no one can open another Bath Tune-Up franchise. While this model differs from the peer-to-peer support of the Refresh Renovations model, it guarantees the individual franchise holder a stronger presence within their local region. This will give you both the recognition of Bath Tune-Up as a brand and the exclusivity to grow your business as the only Bath Tune-Up in your area.
Cost of Investment
With any investment, the question of money will ultimately play a role in your decision. Understanding the cost of Refresh Renovation's franchise vs. Bath Tune-Up can help you to make an informed and budget-friendly decision for your business.
The Refresh Renovations investment ranges is between $73,000 to $110,000, with a franchise fee of $50,000. Refresh Renovations also includes several other fees on top that are more long-running, with Refresh Renovations taking a 6% royalty on the business' revenue received. Refresh Renovations also takes a 1% collection for its National Brand Marketing Fund.
The Bath Tune-Up investment ranges from $104,930 - $158,850 with a franchise fee of
$68,930. Bath Tune-Up also offers in-house financing with a maximum of $36,000 potentially available to franchisees, and a 15% discount for qualified Veterans (refer to the Franchise Disclosure Document for details). Bath Tune-Up has a sliding scale royalty fee between 4-7%, as well as a 1% National Ad Fund fee.
Training and Support
Once you've paid your investment and obtained your resources, the knowledge you gain from your franchisor will be pivotal in determining the success of your franchise. Proper training and knowledge resources can make a huge difference in running your business effectively.
Refresh Renovations features a 90-day training program divided up into different sections. Refresh Renovations will first go over the business of Refresh as a whole as well as the personal business expectations. The company's Marketing and IT Webinar, as well as its "Discovery Day," doesn't come until after the company makes its franchisee validation calls, so franchisees may have to wait to get into the company's in-depth training.
Bath Tune-Up offers best-in-class initial training and ongoing support. Bath Tune-Up starts with a 4-week online pre-training course that covers marketing, sales, accounting, hiring, profitability, and everything else you need to know to effectively run the business. Next, you'll attend 9 days of virtual and hands-on training at our state-of-the-art Experience Center in Dallas where you will learn how to perform our key services. Bath Tune-Up's training doesn't end after initial training. It is followed by our 12-Week Action Plan where franchisees will learn from the company's proactive coaching team and receive guidance with setting goals and expectations for their business in line with the Bath Tune-Up business model. And we are proud to provide ongoing learning opportunities including private podcasts, weekly coaching calls, online webinars, and more, throughout the life of your business.
Why You Should Choose Bath Tune-Up
If you want to enter the home renovation industry with the strong backing and support of national brand, Bath Tune-Up may be the right franchise for you! Bath Tune-Up's parent company, Home Franchise Concepts is a subsidiary of $18B-strong JM Family Enterprises, allowing our franchise owners to capitalize on our years of experience and our strong backing to realize their dreams of owning a renovation franchise business designed to succeed. Contact Bath Tune-Up today to learn more about how to get started!