Re-Bath Franchise v. Bath Tune-Up: How They Compare
If you're shopping for a franchise opportunity in the home services field, consider the bathroom remodeling business. Compare a Re-Bath franchise to a Bath Tune-Up franchise to decide which is the right fit for you. Both companies offer residential bathroom remodeling, done in days rather than weeks.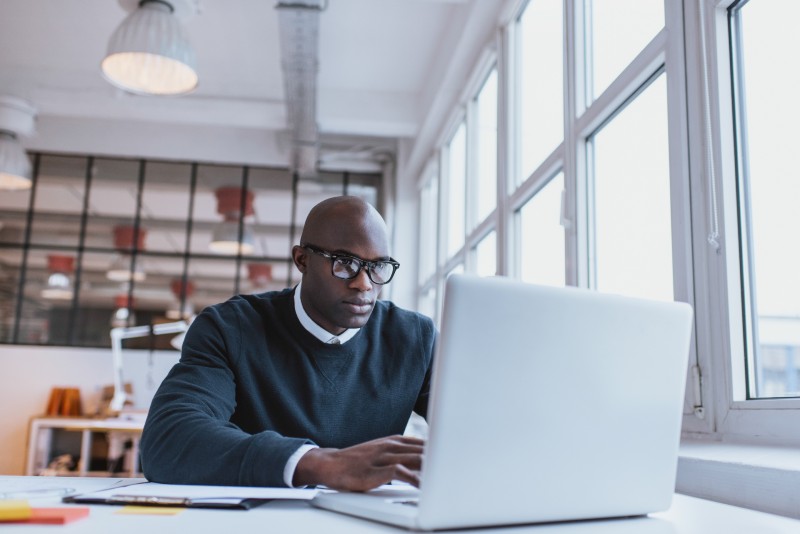 Re-Bath
Services Provided
A Re-Bath franchise offers these core services:
Full bath remodels. Total overhauls include vanities and countertops, showers and bathtubs, lighting, flooring, fixtures, wall and floor surfaces and more.
Shower and tub conversions. Re-Bath provides shower-to-tub and tub-to-shower conversions, as well as bathtub liners (the firm's original business) and accessible tubs and showers.
Remodeling for accessibility and "age in place" needs. The company helps homeowners plan for safety and accessibility for anyone who will need walk-in bathtubs, low- or no-threshold shower stalls, bathroom grab bars, non-slip surfaces and other safety essentials.
Company Background
Re-Bath began in 1978 as a company providing quality bathtub liner products to hotel chains. The firm shifted its focus to complete bathroom remodeling for residential customers in the 2000s. The company operated a dealer network using showrooms. In 2013, Re-Bath adopted franchising as its business model and currently the company has 100 franchises across 43 states.
Investment Required
Re-Bath's total, estimated initial investment ranges from $139,900 to $308,000. These figures include the franchise fee, training, insurance, equipment and supplies, licenses and permits, office or showroom space, and other expenses. Potential Re-Bath franchise owners need at least $100,000 in liquid capital and $300,000 net worth to qualify for consideration.
Bath Tune-Up
Services Provided
A Bath Tune-Up franchise features these core services:
Full remodels. Bath Tune-Up can remodel entire bathrooms from ceiling to floor. Comprehensive services include tile installation, vanities and other cabinetry, countertops, lighting, shower and tub remodels, fixtures, storage innovations, and more.
Cabinet installations. The firm upgrades and replaces vanities and works with homeowners wanting other cabinetry or custom bathroom cabinets.
Shower and tub conversions. Bath Tune-Up can convert a bathtub to a shower stall or a shower to a tub. Conversions meet homeowners' needs such as saving space, creating a spa-like bathroom, accommodating kids' baths, and more.
Shower remodels. For homeowners just wanting to update showers, Bath Tune-Up offers shower remodeling with a wide range of styles and extras like shower bench seating, storage niches, "frameless" glass showers and handicapped-accessible roll-in showers.
Company Background
Bath Tune-Up, launched in 2020, is the younger sister of established remodeling firm Kitchen Tune-Up. Kitchen Tune-Up has 33 years of experience and 150 franchisees in 200 territories. When Kitchen Tune-Up inaugurated the Bath Tune-Up brand, the goal was to upgrade homeowners' bathrooms in days, without major demolition.
Bath Tune-Up is a relatively new company, yet it has the backing of large, nationally recognized businesses with long experience in franchising. Bath Tune-Up is a member of the Home Franchise Concepts family. Home Franchise Concepts is one of the world's largest franchising systems in the home improvement goods and services space and is among the world's largest franchise businesses. In 2019, JM Family Enterprises, Inc. acquired Home Franchise Concepts, and along with it, the Bath Tune-Up brand. JM Family Enterprises is No. 20 on Forbes' list of America's Largest Private Companies.
Investment Required
The total estimated investment range for owning a Bath Tune-Up is $91,430 to $135,550. This includes a franchise fee of $64,950 and initial working capital of $26,480.
The Bottom Line
Trying to decide which of these two franchises is your best bet? Here are brief highlights:
The initial investment for a Re-Bath franchise is higher than the initial investment for a Bath Tune-Up franchise. Check with each firm to see what initial investments cover.
Both companies offer complete remodeling services.
Both companies do shower to tub and tub to shower conversions.
Re-Bath includes a focus on bathroom accessibility, while Bath Tune-Up provides specialty cabinetry services.
Bath Tune-Up offers specialized shower remodeling.
It's also worth noting that Bath Tune-Up franchisees go through a robust training program. As a new franchise owner, your journey begins with a 4-week online pre-training course that covers marketing, sales, accounting, hiring, profitability, and everything you need to know how to run a bath remodeling franchise. From there, new owners receive 8-days of hands-on training where they learn how to perform all Bath Tune-Ups key services. During training, franchisees also learn how to obtain and retain customers, implement our business model, and how to provide first-class customer service.
Ready to learn more about Bath Tune-Up and whether it is the right fit for you-? Visit franchise.bathtune-up.com, or call 866-437-0202 to speak to a franchise licensing advisor.