Owning a Remodeling Business: Two Pros, A Con and The Franchise Advantage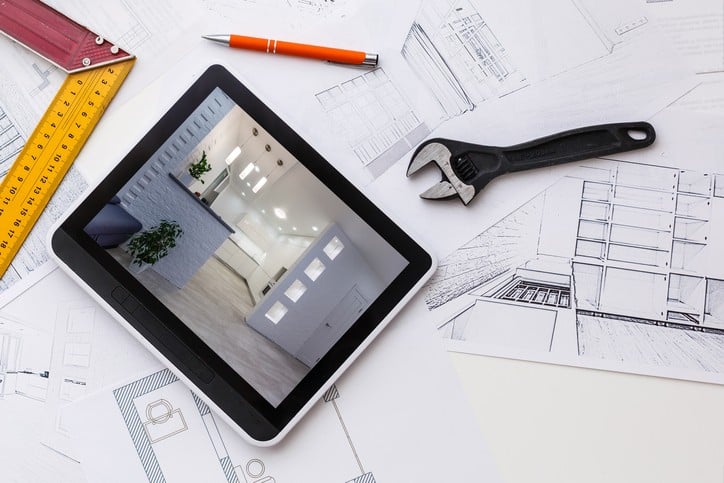 Home remodeling is hot right now. Should you chase your dream of owning a remodeling business, and is there enough work out there for your venture to flourish? Walk through these pros and cons of starting a home remodeling business. Then learn how a bath remodeling franchise, like Bath Tune-Up, could be the best option for you.
Pro: Demand Is High (and Likely to Rise)
There's plenty of demand for home remodeling work right now--and for the foreseeable future, too. Several factors are coming together to drive homeowners' demand for improvements, whether they plan to stay put or sell:
The U.S. home remodeling industry has grown over the past five years and is expected to continue growing over at least the next five years.
Consumer spending is expected to keep rising in coming years as disposable per capita income increases.
Pandemic-driven work-from-home arrangements meant that more homeowners wanted to improve the living spaces where they spent so much more time. That trend is likely to continue. Many employees will keep working from home. And homeowners have embraced the increased convenience and functionality in remodeled bathrooms, kitchens, and more.
The baby boomer generation is hitting retirement age--the youngest baby boomers are now 57. Boomers are considering remodeling to stay in their homes comfortably or to prepare their homes for sale.
A bath remodeling business is a particularly good bet: Demand for kitchen and bath renovations increased by a whopping 40 percent in June 2020 over June 2019, according to Houzz, a home renovation and design site.
Pro: Profitability Looks Good
All that demand brings a profitable outlook. Overall, the home improvement industry saw a 2020 profit of $6.6 billion with a profit margin of 6.8 percent.
Business startup site TRUIC.com notes that annual profit for general remodeling can range from around $20,000 a year for a one-man business up to seven figures a year for a large contractor doing several large jobs in a year.
Bath and kitchen remodeling have especially good prospects right now. The National Kitchen and Bath Association predicts the bath and kitchen remodeling industry will grow 16.6 percent in 2021—a huge increase compared to growth of nine percent in 2018 and just one percent in 2019.
NKBA also notes that homeowners say baths and kitchens are twice as important as any other part of the home. After all, every home has a bathroom, and everyone uses that room day and night. So, a bath remodeling business is a good bet for success.
Remodeling is a consistently profitable business if you keep your costs down, keep your prices consistent, and give customers good value--even more important than giving them the lowest prices.
Con: Business Start-Ups Are Expensive, Complex
Starting a remodeling business, especially a bath business, seems like an easy "yes" now that you know demand is high and profitability likely, right? But before you start painting your name on a van and buying tools, consider the cons of starting your own bath remodeling firm.
You'll be your own boss, but you'll also be responsible for everything: Registering the business' name, getting proper licenses, hiring and training employees, researching the market for your services, and much more. You may need legal and accounting help to navigate these waters.
You'll need to develop relationships with suppliers in a field that's new to you. If you're not already familiar with the remodeling field or with bathroom design and renovation, you'll need to bone up on specifics, so you understand what customers need.
Starting a business requires up-front costs. To open a remodeling business with a staff, aiming to do larger remodeling jobs, you'll need startup capital of between $250,000 and $500,000. Even if you go it alone, using just your own skills and doing 100 percent of the hands-on work yourself, expect start-up costs of $50,000 to $75,000.
The Franchise Advantage: How Franchise Ownership Works for You
Buying a franchise requires funds, too, but is less expensive: Owning a Bath Tune-Up franchise requires an initial investment fee to start the business, but the fee includes a start-up package that provides everything you need to get up your business up and running.
The advantages of franchising are greater than cost. With Bath Tune-Up, the home office team trains you not only on the details of bath remodeling but also on the way to run a small business. You'll get a protected territory so you don't have to research whether the local area can support another remodeling company--you'll know the area is ripe for your new Bath Tune-Up. You'll draw supplies from the franchisor's nationwide contracts with large manufacturers, saving you time and effort.
Want to find out more about the bathroom remodeling industry and whether it's right for you? Visit franchise.bathtune-up.com, or call 866-437-0202 to speak to a franchise licensing advisor.