Owning a Home Renovation Franchise: How to Avoid 6 Common Pitfalls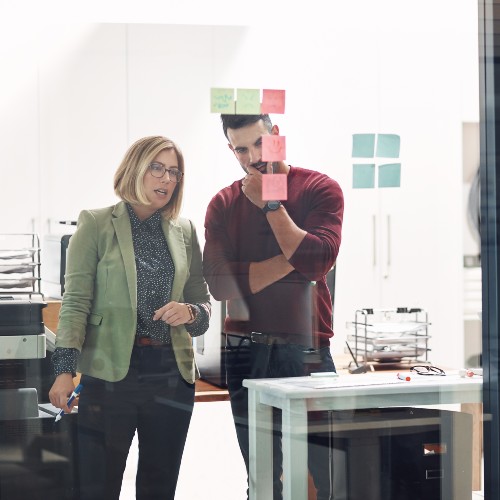 With the continuing effects of the pandemic still seeing many working outside of the office, home renovation has never been more popular as people re-consider the layout of their homes. A home renovation franchise can be a great way to put your business skills and savvy to work by helping people to transform their current living quarters into the home of their dreams. However, you should consider several factors to help avoid some common missteps when buying a home renovation franchise.
Know Your Start-Up Fees
As with any business, buying a home renovation franchise will come with start-up costs to get your business up and running. This initial investment can range anywhere from $10,000 to even millions of dollars, though prices commonly hover between $50,000 and $200,000. While these fees can cover multiple factors of starting up your franchise — from the construction of physical locations to training and insurance fees — each company differs in its initial investment. Franchises like DreamMaker and Mr. Handyman require investments of well over $100,000, while others like Bath Tune-Up are a low-cost investment and also offers in-house financing options.
Understanding the Market
Alongside start-up fees, understanding the home renovation industry and how the market could change can help a franchisee decide when looking to buy a home renovation franchise. Studies from Global Market Insights in 2020 show that the home improvement industry has grown significantly and is expected to see continued growth through 2027. Recognizing popular fields can also play a major factor in deciding on a franchise with several including kitchen and bath improvements expected to grow throughout the next few years.
Know the Competition
When trying to buy a franchise, it's important to understand what kind of competition exists in the area around the franchisee. For home renovations, competition in your local area can come from other franchises focused on helping customers with renovations and popular home improvement retailers such as The Home Depot and Lowe's. When deciding on a franchise, a potential buyer should consider what each franchise offers that other local options don't satisfy. Franchises like Bath Tune-Up and sister-brand, Budget Blinds, offer more focused services based on specific aspects of the home.
Research Your Options
Start-up fees and market knowledge can be vital pieces to sway a decision on a franchisee. Still, it is equally important to research each option before buying a home renovation franchise. Look up reviews of a business to get an idea of its reputation and perks, such as training, supply, and organizational guidance that each company provides its franchisees. Franchises often work with new franchisees to develop business and marketing plans for up to a year from the time of buying, so it is essential to understand how a company operates before committing. Many companies will also require potential franchisees to have a particular net worth or capital level before accepting a purchase, so it is essential to know what each company is looking for.
Understanding Your Demographic and Clients
Home renovation franchises are some of the most client-based businesses out there, with the home improvement jobs often varying based on the clients. For some clients, renovations may come with children moving out of the house and looking to convert or expand rooms. Older clients may be looking for upgrades that make parts of their homes more accessible, like bathroom and kitchen renovations. Understanding the demographics of your location can help to gear a franchise and its business towards its clientele more effectively.
Getting the Proper Paperwork
For many franchises, a particular part of start-up fees is acquiring the necessary insurance to start working legally. Most franchises require workers' compensation insurance to ensure protection for both franchise and employees in the case of sickness or injury on the job and that management and employees maintain liability insurance coverage. Home renovation franchises opening an on-site location will also often require property insurance for the physical business.
Why Bath Tune-Up May Be the Right Home Renovation Franchise For You
As a part of the Home Franchise Concepts family of brands in the home services industry, Bath Tune-Up comes backed with 30 years of franchising experience in the home renovation industry. Bath Tune-Up provides our franchisees with the know-how and expertise of our support staff and knowledgeable team of franchise owners. At Bath Tune-Up, we help you follow and understand our business from day one and provide you with all the training and support you need to succeed with your bath remodeling franchise.
If you want to learn more about what you can get from joining the Bath Tune-Up family, you can get in touch with us today to learn more about becoming a Bath Tune-Up franchisee.