Luxury Bath Franchise vs. Bath Tune-Up: How They Compare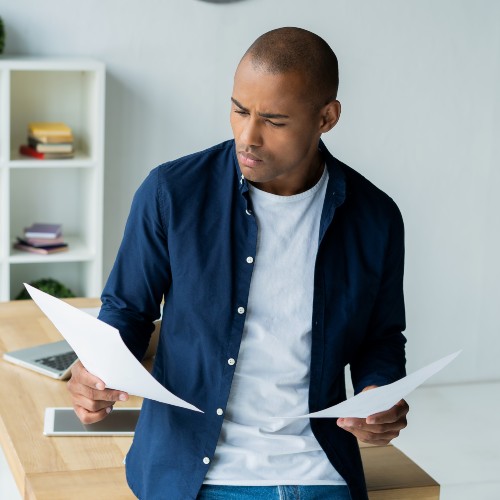 You want to start a bathroom remodeling franchise and are considering going with Luxury Bath Franchise. The recent home remodeling boom has inspired you to begin searching for a great franchisor, and as a result, you've now discovered that you've got a lot of options. How can you be sure that you've made the right choice?
Luxury Bath Franchise is a bathroom franchisor that first started franchising in 1994 and is based in Bensenville, Illinois. They specialize in shower and tub installation over existing tile, allowing remodeling projects to be completed in less than a day.
In addition to Luxury Bath Franchise, you may have also come across Bath Tune-Up as one of your options for buying a bath franchise. Bath-Tune Up features a unique business model specifically designed to support franchisee success from day one. They feature several benefits for franchisees, including a low-cost initial investment, freedom of choice in location (can be home-based or retail location), protected territories, and a 12 Week Action Plan to get your new franchise off the ground and on to success. Furthermore, the Bath Tune-Up franchise can be differentiated from competitors like Luxury Bath by its strong Strategic Vendor Alliance. We have vendor relationships that offer many services to make life easy for our franchisees.
Investing in a franchise is a serious decision. You need all the facts before going with one franchisor over another. Now, let's explore some of the similarities between Luxury Bath Franchise and Bath Tune-Up Franchise. Then we'll talk about what differentiates them and why Bath Tune-Up is ultimately the better option.
Who Is Luxury Bath Technologies?
Luxury Bath Technologies is a top manufacturer of custom acrylic tub liners and bathroom accessories. They were initially founded in 1989 and since then have always focused on remodeling bathrooms. Like Bath Tune-Up, this franchisor allows you to tap into some of the benefits of working in the bath remodeling industry. Luxury Bath announced a recent partnership with Spectrum, an online marketing software company, to support franchisees using Spectrum's lead generation solutions. They also offer protected territories as well as training programs for franchisees.
Protected territories are an essential thing to consider when comparing franchisors. Having a protected territory means you don't have to worry about competing with your fellow franchisees. This makes it easier for a new franchisee to get started by reducing the competition they face from the beginning.
Luxury Bath also includes several custom products designed to offer effective and unique, high-quality service to all their customers. They have an A+ rating with the BBB and are affiliated with Habitat for Humanity.
How Does Bath Tune-Up Compare?
Bath Tune-Up is an established franchisor in this industry. We are a member of the Home Franchise Concepts® (HFC) family of brands. HFC has 30 years of franchising experience in the home services industry and has truly perfected the franchise business model. Other HFC home remodeling brands include Budget Blinds®, Concrete Craft®, and Kitchen Tune-Up®. Bath Tune-Up was modeling after the wildly successful Kitchen Tune-Up brand with over 34-years of experience.
Unlike Luxury Bath, Bath Tune-Up focuses holistically on providing remodeling services for the entire bathroom. Where Luxury Bath specializes in showers and tubs, Bath Tune-Up offers a significant variety of services, including shower replacements, retiling, new cabinets, countertops, water fixtures, light fixtures, add-ons, and more. This gives franchisees more opportunities and more flexibility to serve more customers.
We also offer a variety of other features as part of our startup package to get your franchise journey started. These include website hosting and custom-designed microsite, a computer, iPad, and a proprietary software operating system to manage your business. You also get access to our franchisee network, allowing you to easily reach out to others who have walked the journey, and are always happy to help a fellow franchisee. Our key differentiator is our 12-Week Action plan with accountability upon initial the training programing so that you can reach profitability quickly.
The Bottom Line: Which Bath Franchise Wins Out?
Luxury Bath features an impressive line of custom products and does offer the standout one-day remodeling service. However, their focus on showers and bathtubs limits the number of ways their franchisees can serve customers. Focusing on a niche can be a great way to perfect your craft, but what if you've perfected several niches? With a Bath Tune-Up franchise you will use curated, designer-inspired collections that simplify the decision-making process for your customers, and allow them to update their entire bathrooms. That's basically one of the great advantages of Bath Tune-Up over Luxury Bath. Furthermore, Bath Tune-Up provides more support, training, and communication.
Bath Tune-Up is the best choice for starting your own bath franchise. Get Started Today!