How to Start a Bath Business: A Step-by-Step Process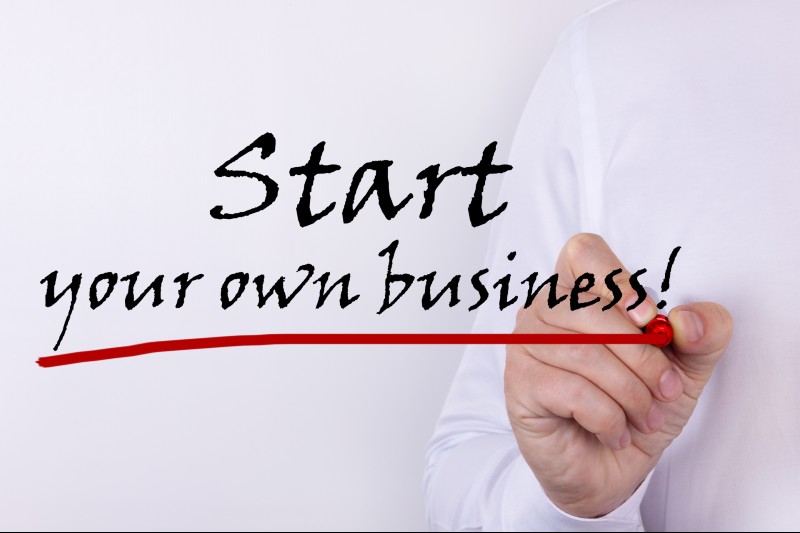 Bath remodeling and renovation businesses are hot right now. Homeowners increasingly want to upgrade their living spaces, especially high-traffic spaces like bathrooms. The time is right for bath businesses, so what steps are essential to launching one? And is franchising a possible alternative for your bath business ideas? Check out these steps to bath success.
1. Do your research.
Do you want to focus just on one aspect of baths, like tiling work? Or do you want a start-to-finish bathroom remodeling business that handles every aspect including plumbing and electrics, fixtures, and decor? Figuring out your interest is a key first step.
Research the market--and your competition. Are there already bath businesses in your area? Can the local economy support a new one? What will set your business apart from others? Who is your target customer?
Learn what type of company you need to form. Should you create an LLC (limited liability company)? A sole proprietorship? A corporation? You'll want legal advice on which choice best protects you.
2. Create a business plan.
The research you're doing will not only help you decide what you want to do, it will become part of your business plan. A well-written business plan is essential to getting financing--the plan is what you present to banks and anyone else who can help you get your bath remodel business under way.
Your business plan should lay out your vision for creating beautiful baths for homeowners, but it also must deal with nitty-gritty details such as these:
Market research: Can your business flourish in your market region?
A resume outlining your experience in remodeling bathrooms or managing similar work
Anticipated startup costs
Anticipated operating expenses
Financial goals and the schedule on which you plan to hit your financial targets
Employee hiring plans
Plans for sourcing materials, locating office space if needed, etc.
3. Get financing.
Research which lenders are the best bet for a small business loan, then start making appointments. You'll likely have to talk with more than one lender.
4. Register your business.
If your plans for a bath business get the green light, your next stop is your local business license office. You might need not only a business license but also licensing for HVAC, plumbing and electrical work, as well as a contractor's license. If your licenses aren't in order, you could be fined.
5. Set up your team for banking, accounting, taxes and insurance.
You'll need a bank, naturally, and possibly an accountant and tax preparer who know about small businesses. Find out what insurance is required, both for the business and for workers compensation if needed.
6. Choose a payroll system.
Even small businesses need not only to issue paychecks but also to keep up with tax withholdings and forms. As your bath business grows, you might need more payroll functionality.
7. Hire employees.
Nothing is more crucial to success than hiring the right employees. Do you know where to advertise jobs to attract people with the skills you need? What's your plan for interviewing applicants and checking their references, both of which are time-consuming?
Not every employee walks through the door with every skill you need. Not every employee, however skilled, is already familiar with how you want to do business. Setting up training is important if you want consistent work done according to your standards.
8. Line up your supplies, tools and vehicles.
Set up contracts with bathroom suppliers to provide your materials, from tile and flooring to fixtures to electrical and plumbing supplies. Will you be able to get discounts from suppliers? Can you buy in quantities large enough to earn some discounted materials? Will you, as a new business owner, have time to keep up with bath remodeling trends?
Identify the tools your business needs to own and the vehicles you need. Remember to account for ongoing maintenance of vehicles and tools too.
9. Create your marketing and advertising.
If you don't have marketing experience and don't have time or inclination to learn, budget for hiring professional marketing help.
A social media presence is a must-have today. Social media means more than posting about your bath remodel business on Twitter or Instagram--you need to know how to drive users to your website and social media using search engine optimization techniques. This is another aspect of marketing for which you must hire help if you don't have in-house experience.
Can Franchising Make It Easier to Own a Bath Business?
The short answer: Yes. With a bath remodeling franchise like Bath Tune-Up, you purchase a "turn-key" business rather than setting up your own business from scratch. Here are a few ways that purchasing a bath business franchise makes your life simpler:
The franchisor company approves you as a potential owner. You must show you have the capital to start the business but usually that capital is far less than if you were setting up your own bath business. There's no lengthy process hunting for financing approval.
No experience necessary. Because you're joining an established business, your interest and willingness to train are more important than any bath remodel experience you do or don't have already.
You get a "protected territory" so you know before you even begin that your area is a good market for a bath remodel business--and you know that another franchise owner can't come along and work in your territory.
You take advantage of the franchisor's already established relationships with suppliers. You get cost savings on supplies, and you don't have to spend time figuring out how to source what you need.
The franchisor advises you on hiring and provides training, both initial training and ongoing training to keep you and your staff on top of the latest techniques, regulations and trends. You don't have to teach yourself everything about running a business, or about bath renovations.
You get marketing and advertising help including materials and campaigns to use in your local market.
Could owning a bath remodeling franchise be the best way for you to start a business? Check out franchise.bathtune-up.com, or call 866-437-0202 to speak to a franchise licensing advisor.