Franchises for $100k: 12 Top Picks
Franchise ownership is a great business model: You get a business--and help setting it up—in exchange for your investment and dedication. But some franchises are costlier than others. Can you find a franchise for $100,000 or less, in an industry that's growing?
Here's our guide to some franchises, all around or under $100,000, across different industries. Before you check out the list below, note these key details:
Know the terms. Some franchisors refer to "minimum cash requirement," which means the minimum cash you need to qualify as a potential franchisee. That's different from the "initial investment" amount and the "initial franchise fee." Some companies refer just to the "total initial investment" needed to get started. Check with each franchisor for specifics.
Many franchisors offer in-house financing, third party financing, or some combination of both.
In most cases, you don't need experience in that industry to buy and run a franchise. For instance, you don't need to be a contractor or designer to successfully own a Bath Tune-Up franchise.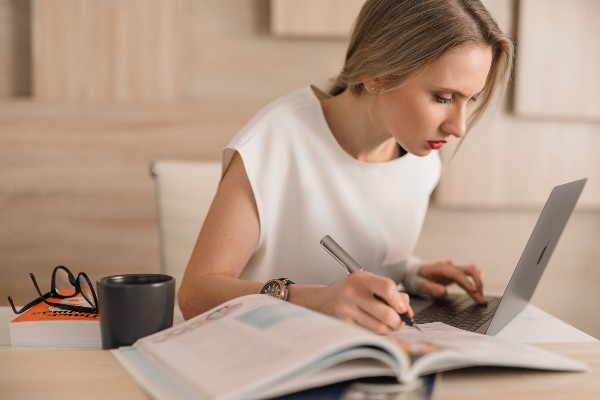 Home Services and Renovation
Franchising is big in the home services marketplace. Types of franchises include flooring, storage solutions, kitchen or bath remodeling, painting and many more. These are just a few examples:
Budget Blinds offers customers a convenient at-home shopping experience for custom window coverings and other home décor accessories including pillows, rugs, and bedding. The company requires a minimum working capital of $35,000. Initial investment can be as low as $125,500.
This franchise repairs residential and commercial furniture and cabinetry. Furniture Medic revives antiques, provides on-site repairs, and offers corporate account services nationwide. Cash requirement is $30,000. The initial franchise fee is $33,000 and initial investment is as low as $81,000.
Remodeling bathrooms at every level, from the simplest changes to complete renovation, Bath Tune-Up is a standout remodeling concept that offers homeowners curated collections, personalized services, and incredible results. The total initial investment for a Bath Tune-Up franchise starts at just over
Restoration Services
This is one of the oldest franchised businesses in the cleaning and restoration marketplace. Besides disaster clean-up and restoration, the firm provides commercial cleaning, janitorial and handyman services. Service Master's initial franchise fee is $31,000 and its initial investment is $76,000.
Minimum cash requirement is $20,000. The initial franchise fee is $29,000 and initial investment is around $70,000. This company has been franchising since 2007, providing cleaning and restoration services nationwide and in Canada.
PuroClean's services include biohazard cleanup and smoke, fire and water damage cleanup and mitigation. The company lists a franchise fee of $55,000 and around $50,000 for equipment (not including a vehicle) but Franchise Opportunities notes franchisees can start for as little as $75,000.
Cleaning Services
Offering both traditional and specialty cleaning, for residential and commercial clients, Maid Brigade has franchised since 1980. The company provides handyman and maintenance services too. Cash requirement is $50,000. Maid Brigade lists a total initial investment, including franchise fee, supplies and advertising, of only $79,000.
MaidPro provides residential and commercial cleaning, maintenance and restoration services. The company has 24 years of experience in franchising. The cash requirement is $50,000. Entrepreneur lists overall low start-up costs for this business, including $20,000 franchise fee and an initial investment of $58,000.
Health Services
Franchise owners in the home health care business manage home health providers who provide non-medical care and support for clients.
Providing in-home personal care, transportation and errand assistance, meal preparation, light housekeeping and more, Synergy Home Care franchises can start with an initial total investment as low as $39,000, with minimum cash of $50,000 required.
Golden Heart provides personal care, nutrition, housekeeping, errand, transportation and companionship services. Initial total investment starts at $68,000 with minimum cash required of $50,000.
Tutoring
The well-known tutoring franchise, with locations nationwide, says its initial investment starts at less than $65,000. Kumon centers provide after-school math and reading instruction. Entrepreneur notes Kumon's initial franchise fee is only $2,000. Cash required is $70,000. Kumon promotes its incentives like rent reimbursement, free signage and other cost-reducing benefits.
Unlike Kumon, which operates tutoring centers, Tutor Doctor provides in-home tutoring services. Tutor Doctor franchisees work from home, managing a team of tutors. Initial investment is $84,000 and initial franchise fee starts at $44,000, and cash requirement is $84,000.
Is Bath Tune-Up Right for You?
The cost of starting your own Bath Tune-Up franchise falls well below the $100,000 threshold. Bath Tune-Up is a life-changing investment opportunity offering a distinctive business model and support system, including training that's ongoing. With protected territories, you get the assurance you're the sole Bath Tune-Up business in your area. Bath Tune-Up is also a part of the Home Franchise Concepts family of brands, a franchisor backed by decades of experience in the home services industry, so you're in business with a solid company with a passionate leadership team. When you're investing your own hard-earned money, look at the Bath Tune-Up franchise investment and all that's included in your investment package.
Ready to learn more about Bath Tune-Up and whether it is the right fit for you-? Visit franchise.bathtune-up.com, or call 866-437-0202 to speak to a franchise licensing advisor.