Franchise Support: What's Common & What's Not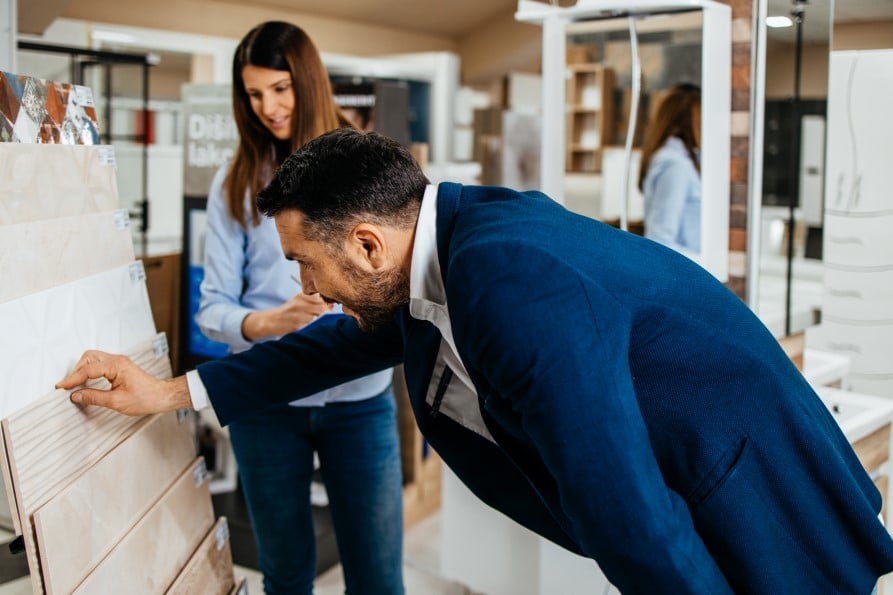 When you decide to open a franchise, you're not just investing in a brand — you're partnering with the franchisor. Franchise support can greatly affect how successful you are as a franchisee. At Bath Tune-Up, we can help you learn what to expect from a reputable franchise brand.
While small businesses are the backbone of the American economy, the statistics on startup ventures are grim. Only 52% of small businesses make it to the five-year mark, and 21% fail within the first year, according to the U.S. Bureau of Labor Statistics. Lack of planning, insufficient demand, inadequate capital, and inability to adapt can increase the likelihood that a business venture stalls, Guidant Financial revealed.

Franchising provides a proven business model with a track record of success. Opting to franchise does not guarantee prosperity, but it ensures you'll have the training, tools, peer network, and ongoing support to help you achieve self-sufficiency. Bath Tune-Up franchises 52 locations across North America and we're on target to add 24 additional locations this year. Our franchise locations provide curated designs for every level of bathroom remodeling.

As you explore franchise opportunities, understanding what to expect from a franchisor in terms of support is essential for maximizing your potential as a business owner. To get started, we'll explain the key aspects of franchise support and how it can significantly impact your journey as a franchisee.
Top-Notch Training
A franchisor should equip you with the knowledge and skills to run your business successfully. Franchise training may cover various aspects, including product or service knowledge, operational procedures, marketing strategies, and customer service. Bath Tune-Up provides a combination of 12 days of virtual and in-person training. We also offer 40 to 60 hours of online training to get you up to speed on the home remodeling industry and our brand. As part of your franchise agreement, two people can take part in our in-person training program.
Ongoing Operational Assistance
Franchise support should not end after the initial training. A strong franchisor will continue to provide ongoing operational assistance through regular check-ins, access to a dedicated support team, and guidance on day-to-day business operations. The franchisor should be readily available to answer questions, address concerns, and offer solutions to challenges that may arise during your tenure as a franchisee. Bath Tune-Up exceeds expectations by providing more than 36 hours of on-the-job guidance, as well as regional training and webinars to increase your knowledge. We also have professional in-house technology solutions experts to help troubleshoot issues that may crop up.
Marketing Support
Effective marketing and advertising are vital to the success of any business. A franchisor should have a well-developed marketing strategy, such as national or regional marketing campaigns, access to professionally designed marketing materials, and guidance on local marketing efforts to attract and retain customers. Bath Tune-Up's marketing strategy produces a solid customer base through the use of inbound and outbound marketing, graphics, website pages, blogs, social media, and paid search.
Vendor Solutions
Franchisors often have established relationships with suppliers and vendors. By leveraging these partnerships, they can negotiate better deals and ensure consistent product quality and availability for all franchisees. Bath Tune-Up's suppliers feature negotiated pricing and our group buying power lets us get the initial price lower, giving franchisees more opportunity to capitalize on their investment.
Product Development
Successful franchises are often at the forefront of innovation. Franchisors should invest in research and development to stay ahead of market trends and competition. Bath Tune-Up's design team keeps abreast of the latest trends to ensure its curated collections appeal to current customer tastes.
Field Support
Personalized support can be invaluable in identifying areas for improvement and implementing best practices. Every Bath Tune-Up franchisee is assigned an operations manager to guide you through the life of your business.
Bath Tune-Up: A Winning Business Model
We're part of Home Franchise Concepts, a family of ten home services brands. If you want to pursue a future in home remodeling, inquire now and learn more about partnering with a brand that offers high-quality franchise training and support.