Franchise Employees: Who's in Charge of Whom in a Franchise?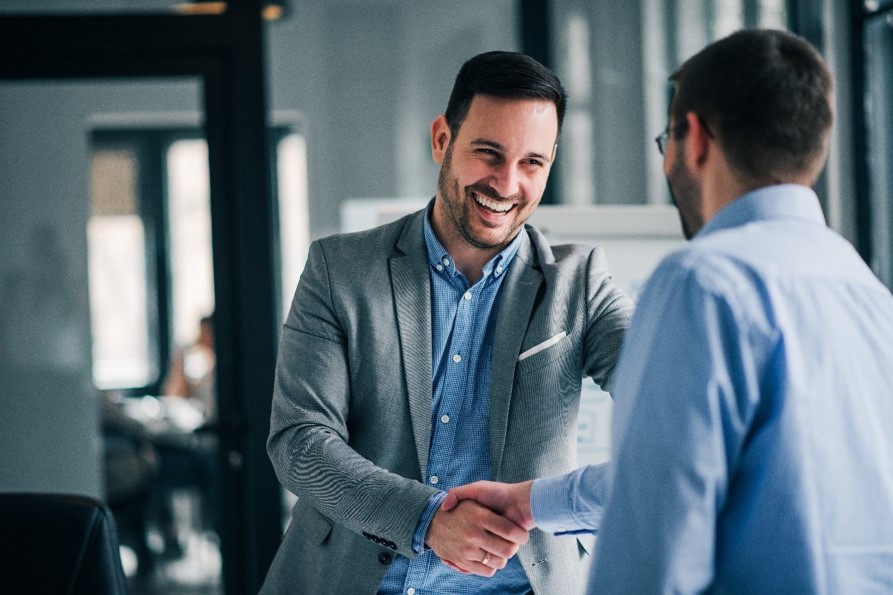 Understanding the dynamics of the franchise business model can be tricky. If you're wondering who hires and pays employees in a franchise, Bath Tune-Up has the answers. Learn more about franchise employees, as well as the roles of both the franchisee and franchisor.
What is Franchising?
A franchisor licenses its concept for a one-time fee and ongoing royalty payments. As part of the deal, a franchisee gains access to the company's brand, business processes, and products. Taco Bell franchisees learn the secret to creating the perfect Crunchwrap Supreme, and Stanley Steemer owners get the tips and tricks to refresh carpets. Franchising allows an entrepreneur to operate a proven business with a financial history of success. It's less risky than starting a new business from scratch, and you get support and training to better set you up for success.
The franchising business model has a long history of success. Franchising enabled brands such as White Castle, Hertz, and Howard Johnson to become household names. Following the end of World War II, consumer demand fueled the franchise industry, and brands such as McDonald's, Duraclean, and Dunkin' Donuts took off. Since the Lanham Act became law in 1946, franchising has flourished in the U.S. The law established trademarks and set guidelines for third-party licensing.
Today, franchisors must file a Financial Disclosure Document, or FDD, with various state governments to provide details on the franchise agreement and an overview of the company. The FDD gives prospective business owners guidance on potential profits and lists all of the startup costs and ongoing fees that are part of the deal.
Who's the Boss?
The old adage, "Franchising allows you to be in business for yourself, but not by yourself," rings true. As a franchise owner, you're in charge of financing and running the business. You'll be tasked with hiring franchise employees and managing your team, and the success of your location rests on your shoulders. Like any other business owner, some of your franchisee responsibilities include payroll, inventory, licenses, and expenses.
There are a wide variety of franchise business models designed to cater to your leadership style and lifestyle goals. Franchise owners can pick a home-based franchise, mobile business, or retail location, among other business models.
As you conduct your research, make sure you know the answers to a few questions:
Do I want to be an owner-operator?

Do I want to manage a team of franchise employees?

Is flexibility a priority?

What's my budget?
Understanding your goals and working style will help point you in the right direction and narrow your search for the ideal fit.
Built-In Support System
Franchising eliminates the guesswork of business ownership. Top franchisors provide training on hiring and have the technology in place to enable you to manage daily operations. From point-of-sale systems to scheduling tools, franchisors do the heavy lifting and will train you to help your business run smoothly. They also offer ongoing support to troubleshoot problems and stay on top of industry trends. Most franchisors provide national and local marketing guidance to give franchisees a better shot at success.
Partner with Bath Tune-Up
Bath Tune-Up works to be the best bathroom remodeling franchise opportunity for entrepreneurs who want to get a foothold in the home repair industry. We don't require our franchise owners to have industry experience because we provide all of the tools and training you need to be successful. Our 12-week action plan will get your business up and running.
"We were told from the first day what was expected of us, and we were hand-held through the onboarding steps prior to training," says Kerry McGann, a Bath Tune-Up franchise owner in American Fork, Utah. "Training school was on another level — very detail-oriented and chock-full of great information."
Bath Tune-Up's parent company, Home Franchise Concepts, has more than 30 years of experience in the franchise industry. Our sliding-scale royalty fees and in-house financing work together to help us stay on top of the competition.
Inquire now to remodel your future and learn how to manage a franchise in the booming home services industry.