Franchise Application Process: What to Expect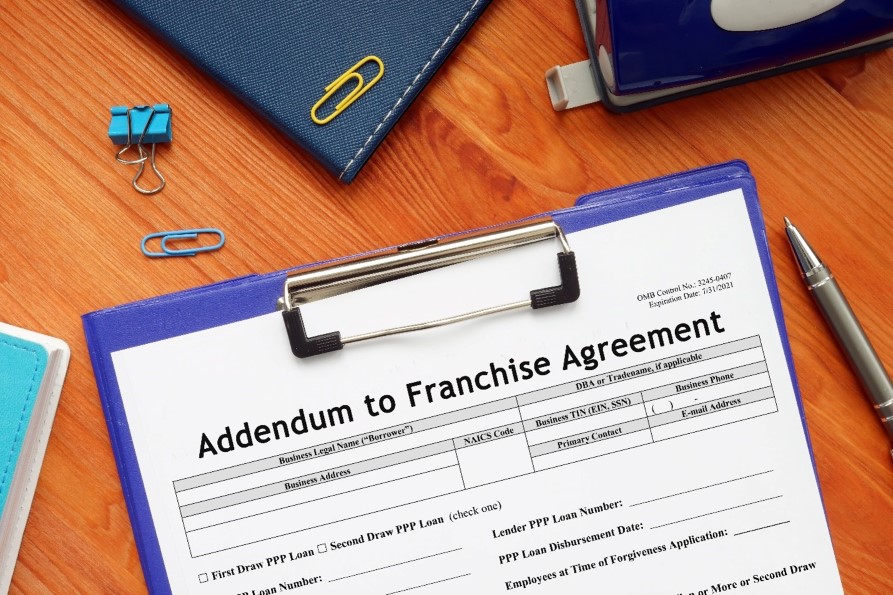 Buying a franchise can be a smart investment, but there are some things to know before you apply. Learn more about the Bath Tune-Up franchise application process and what's required.
What is Franchising?
As part of a franchise, an established brand grants the rights to use its name, products, and services to a local entrepreneur in exchange for a fee or ongoing royalties. The first franchise dates back to Colonial times; today, there are more than 790,492 franchises in the U.S. employing 8.4 million people, according to the International Franchise Association.
The franchise industry covers a wide array of markets, including restaurants, home services, retail shops, and business services. Franchising helps fuel entrepreneurship and enables people to achieve their dream of self-sufficiency.
Guide to Getting Started
Franchising can be a great way to become a business owner without starting from scratch. To protect business owners, the franchise industry is highly regulated. Most businesses take a similar approach to ensure candidates understand the terms of the deal and expectations.
Bath Tune-Up is a bathroom remodeling franchise with a twist. We strive to simplify the bathroom remodeling process by offering designer-inspired, curated collections to streamline the endless decision-making process when it comes to remodeling a bathroom. We offer core services designed to fit any budget, including replacing tile, fixtures, lighting, and vanities; installing tub-to-shower conversions; up to full bathroom remodels. To understand if a Bath Tune-Up will help you achieve your financial and lifestyle goals, here's a step-by-step guide to the franchise application process.
Research potential brands:

Research potential franchisors that align with your interests and goals. Pay close attention to the company's history, success rate, and support structure. Bath Tune-Up is the sister-brand of Kitchen Tune-Up which opened its doors in 1988. The two brands are part of Home Franchise Concepts, a leading home services franchisor with over 30 years of experience. Our franchise owners can choose to operate a Bath Tune-Up franchise from a home office or launch a retail storefront.



Request information:

Once you've identified a few potential franchises, request information. At Bath Tune-Up we start by scheduling a call with one of our franchise advisors.



Review the franchise disclosure document (FDD):

The FDD is a legal document that provides detailed information about the franchise, including fees, royalties, and obligations. If you're a first-time entrepreneur, it's a good idea to review the FDD with a legal professional who's familiar with franchising.



Meet the team:

Many franchisors host discovery days, where you can meet with the corporate team and learn more about the business. Potential Bath Tune-Up owners attend a Meet the Team day at our Experience Center centrally located in Dallas, TX . During your visit, you'll learn more about marketing, technology, training and support, product strategy, and management, and most importantly, you'll get to ask US questions and interview our team.



Apply:

If you decide to move forward with a franchise, you'll need to submit an application. This typically includes a personal financial statement, business plan, and other relevant documents.



Interview:

The franchisor will likely interview you to get a better sense of your goals and qualifications. Being part of a company that shares your values and business style can make all the difference in the success of your venture. Bath Tune-Up owners don't need any home-remodeling experience. Our ideal candidates have project management skills, a philanthropic spirit, and the determination to be successful.



Sign the franchise agreement:

If the franchisor approves your application, you'll sign a franchise agreement, which is a legally binding document that outlines the terms of the deal.



Training and support:

Once you've signed the agreement, you'll receive training and support from the franchisor. Bath Tune-Up's training program consists of up to 10 days of in-person and virtual training, as well as an additional 40 to 60 hours of online training. After you complete your training, we have a 12-step plan to help you get started.
Remodel Your Future
Franchising gives you the support of industry experts and a system of owners who are invested in your success. For an initial investment of $104,930 to $158,850, including a $64,950 franchise fee, Bath Tune-Up provides a proprietary system, training, and ongoing support. We stay abreast of design trends and industry innovations to help you build a lasting legacy for your family. And our Home Office team is available to help answer questions and provide insights to support you on your journey.
We are ready to provide you with the details of our franchise agreement and walk you through the franchise application process. Inquire now to learn more about launching a Bath Tune-Up in your community.