Franchise Application Process: A Guide to Franchise Ownership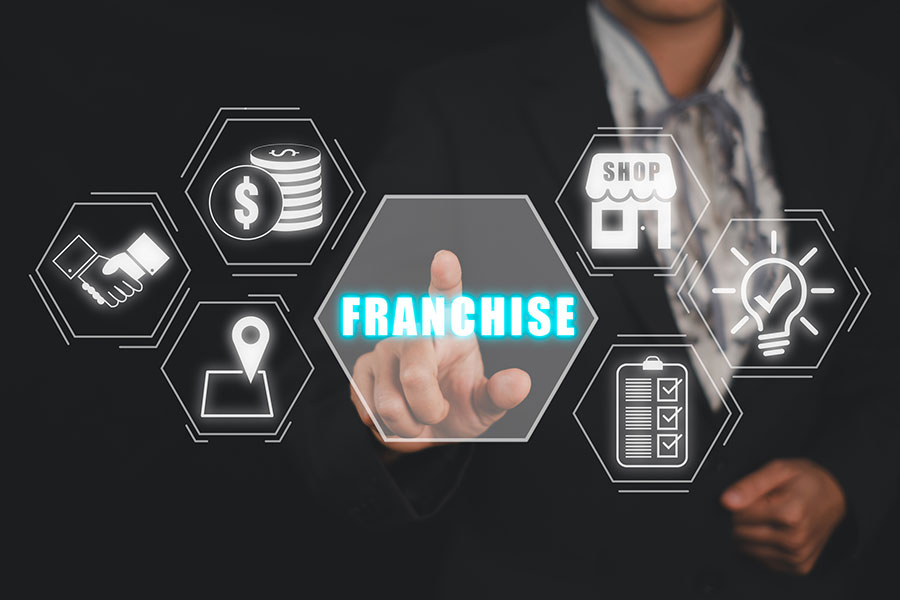 If you're a franchising newbie, the application process may seem daunting. With the right guidance and understanding of the process, it can be a rewarding experience. Bath Tune-Up can help you learn more about the franchise application process and what you'll need to provide when you apply.
The ABCs of Franchising
While many trace the origins of modern-day franchising in the U.S. to the late 19th century, the common perception today is that it's all about fast-food restaurants. However, the U.S. boasts more than 4,000 franchise brands spanning roughly 805,000 locations. Franchising provides budding American entrepreneurs with a tried-and-true business blueprint, complete with training, continuous support, and brand recognition. And it's a catalyst for business ownership for many American entrepreneurs.
Before you start the franchise application process, know who's a good candidate for franchise ownership. Franchisors look for financially stable people, as there are costs involved in setting up a franchise. It's essential to have a clear understanding of your financial capabilities. Most franchisors also want people who are driven, dedicated, and personable. While prior experience in the industry can be beneficial, many franchisors offer a full spectrum of training and support to make it accessible for newcomers.
Step-by-Step Guide to Owning a Franchise
To further demystify franchising and determine whether it's the right path for you, let's take a step-by-step look at the franchise process.
Do your research: Finding a brand that meets your financial and lifestyle aspirations is important. Do you want to own a brick-and-mortar retail store with a full lineup of employees, or would you prefer to be an owner-operator and work from a home office? Research market demand, potential profitability, and the support the franchisor offers.
Connect: Once you've narrowed your choices, reach out to the franchisor via an online inquiry form or a direct call.
Franchise disclosure document (FDD): After the initial contact, you'll receive an FDD, which can give you insights into the brand. It provides detailed information about the franchise, including financial performance, fees, and the rights and responsibilities of both the franchisor and franchisee.
Apply: As part of the franchise approval process, fill out the franchise application form. It typically includes details about your financial status, business experience, and personal background.
Interview: Most franchisors will schedule an interview to discuss your application. Take this opportunity to get a pulse of the company. The interview is a time for both parties to evaluate whether it's a good fit.
Approval and agreement: Once approved, you'll sign the franchise agreement, a binding contract. It outlines the terms of the partnership, fees, and other essential details. The time it takes to be approved for a franchise can vary. Generally, it can take anywhere from a few weeks to a few months, depending on the franchisor's process and the applicant's responsiveness.
Training and support: Before launching your franchise, you'll undergo training. Typically, training is a combination of in-person and virtual learning sessions. Many franchisors also require new owners to spend time at an existing location to get a hands-on feel of the business.
Grand opening: With training complete and all preparations in place, it's time to open your franchise and start your entrepreneurial journey!
Why Bath Tune-Up Is the Ideal Choice
Although franchising offers limitless possibilities, choosing a home services franchise is a business opportunity with robust growth potential. The home services market is forecast to hit $1.83 billion over the next seven years.
Bath Tune-Up makes home remodeling accessible by relying on curated designs to help homeowners give their bathrooms a facelift. Nearly 28.9% of homeowners remodeled their bathrooms in 2022, according to a survey of 6,500 consumers conducted by Angi. Bath Tune-Up customers paid an average of $13,537 for a bathroom conversion, with an average gross profit of 41% in 2022.*
Our brand stands out with our approach to bathroom remodeling and our commitment to supporting franchisees every step of the way with extensive training and ongoing guidance. And our commitment to communication, customer service, and design inspiration sets us apart. As part of the Home Franchise Concepts family, our franchisees are assured a strong support system from Day One.
Ready to partner with a brand that's got your back? If you're scouting for a franchise that promises a bright future and rock-solid support, inquire now to learn more about Bath Tune-Up!
*This is a historical representation of what some of Bath Tune-Up's franchised agencies earned, as described further in Item 19 of the FDD.