Finding the Perfect Franchise for You: 8 Things to Consider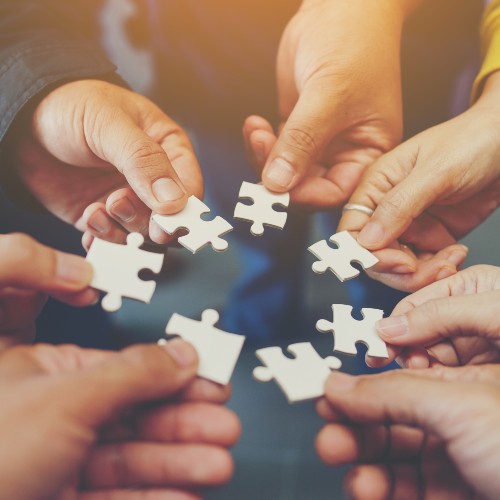 Starting a business is a life-changing decision full of promise for an exciting new future. Considering a franchise is an excellent option for anyone desiring to become a business owner.
Buying a franchise comes with brand recognition and a proven system for conducting business. With endless opportunities in various industries and investment levels, looking for the right franchise may seem overwhelming.
Here we share seven things to consider when searching for the right franchise for you. We also include some red flags. Subtle indicators to be aware of to help you avoid franchises that won't serve you well.
1. Personality and Strengths
Understanding yourself is the perfect place to start when considering buying a franchise. Being part of a franchise requires the desire and ability to work within an established framework of systems, including company culture, business model, and sales techniques.
Experience in a specific industry may not be necessary for a successful franchisee. However, certain personality traits lend themselves to being a better fit for this type of business. Your personality may lend itself to wanting more creative freedom. If so, keep that in mind when searching for a franchise.
Knowing your strengths and weaknesses will help you find the perfect franchise for you.
2. Desired Industry
Franchises are much more than coffee and fast food. The word franchise encompasses a proven business structure, products, branding, and knowledge—this business model exists in almost every product or service niche.
Consider your interests when exploring the types of businesses you may be interested in pursuing. Then search for franchise opportunities within that niche.
3. Investment Budget
The cost to buy a franchise varies by business model and industry. Therefore, always consider your total investment and projected returns.
It is crucial to know how much you are willing and able to invest and how these figures affect your short-term and long-term goals. Keep in mind that the costs of owning a franchise do not end with your initial investment. Franchises require ongoing fees that differ with every opportunity.
4. Market Research
Conduct market research about franchise opportunities you are considering. Find out if the franchise you are interested in has the market opportunity necessary to be profitable.
Learn about the current forecast for the business and the projections for the future, both long-term and short-term. Many factors affect the market for a franchise business. These factors include geographical location, market trends, and economic climate.
5. Financial Performance
Reviewing the financial performance is critical when choosing a franchise opportunity. How well do other franchises perform? Obtain reports about gross sales and net profits. Determine the geographic relevance as they relate to earning potential.
6. Established Company and Support
Find out about the experience and leadership behind the franchise you are considering. Talk to other franchise owners and ask about their experience. Will the franchise offer education and support as you start and build your business in the years to come?
7. Systems and Business Model
Gain an understanding of the systems and business model of the franchise. What are their approaches to sales, advertising, and marketing? What will be expected of you? What can you expect of them as you conduct business?
8. Red Flags
Thinking about business ownership through a franchise model is exciting. It is easy to get wrapped up in all the potential and fall into opportunities that may not deliver everything they are promising.
Be aware of the following red flags when looking at franchise opportunities:
Does it seem too good to be true? Then it probably is.
Unauthorized earnings claims.
Unprofessionalism at any level.
Fixation on up-front fees rather than long-term royalties.
The validation process seems too controlled.
Inconsistent or negative feedback from existing franchisees.
Significant litigation past, present, or pending involving the franchisor.
The franchisor is eager to discount fees.
Bath Tune-Up: The Perfect Franchise?
Home renovation activity and spending have seen all-time highs. The 2022 US Houzz & Home Study: Renovation Trends reports that 55% of homeowners plan to renovate in 2022. These promising reports indicate it is an excellent time to consider a Bath Tune-Up franchise.
Bath Tune-Up is a different bath remodeling franchise. We are revolutionizing the bath renovation industry with our curated, designer-inspired collections that take the decision-making stress out of the equation for consumers. We have perfected our business model, making it possible for anyone to run a successful bathroom renovation franchise with no renovation experience necessary. Best of all, buying a Bath Tune-Up franchise only requires an affordable initial investment. The initial investment includes the franchise fee, exclusive territory, start-up package, extensive training, and ongoing support.
Bath Tune-Up is part of the Home Franchise Concepts family of brands. Home Franchise Concepts is a leader in home improvement and home services franchise opportunities. We've been helping people for 30 years achieve their business ownership goals. With a Bath Tune-Up franchise, you might have found the perfect franchise fit. Request more information today to discover if a Bath Tune-Up franchise is the perfect fit for you.