DreamMaker Franchise vs. Bath Tune-Up: What's the Difference?
The home remodeling industry is a bountiful source of opportunity for business owners interested in helping homeowners get the most out of their homes. After all, the home improvement market size has surpassed $762B and is forecast to grow even more prominent in the next few years.
While exploring your options, you may have considered the Dreamaker franchise along the new up-and-comer Bath Tune-Up franchise. Bath Tune-Up is part of the Home Franchise Concepts® (HFC) family of brands. HFC is one of the largest direct-to-consumer franchise companies in North America with 30 years of experience in the home services franchise industry. HFC's family of brands includes, Budget Blinds®, Tailored Living®, Concrete Craft®, AdvantaClean®, Kitchen Tune-Up™, Two Maids & A Mop, and Aussie Pet Mobile.
Dreamaker has been in business for several decades, and while Bath Tune-Up is a relatively new brand, it's based off its sister-brand concept, Kitchen Tune-Up, which has perfected the franchise business model in the remodeling industry for over 33 years. Both Dreamaker and Bath Tune-Up offer similar services, but Bath Tune-Up is a different type of bathroom remodeling franchise. It's inspired by our wildly successful Kitchen Tune-Up brand with over 33 years of industry experience. Bath Tune-Up remodeling experts offer homeowners 4 core services, and curated designer-inspired collections to deliver beautiful results that take the decision-making stress out of the equation for their customers.
Running a successful remodeling franchise involves two essential elements: the franchisor and the franchisee. The business relationship between the two must be a good fit for each other to be successful. If you're interested in owning a DreamMaker franchise, you should see how it stacks up against Bath Tune-Up. Only if you're fully informed can you choose the investment that will best achieve your goals.
Is the DreamMaker Franchise a good investment?
DreamMaker Bath and Kitchen is a home remodeling franchise that began in 1999. The DreamMaker franchise encourages a strong team culture and has been recognized as an industry leader in recent years. They're currently available in most states, with 41 franchisees operating nationwide. Their startup investment can vary anywhere between $18,000 to $91,500.
According to their website, their kitchen and bathroom remodeling franchise opportunities are aimed at helping their franchise owners efficiently run their businesses. They can help their franchise owners build their businesses with more substantial profit margins than they would have had they remained independent remodelers.
Some of the franchise package features are database and hiring software and ongoing support and guidance from their corporate team.
DreamMaker prides itself on its faith-based principles. Their Biblically-based and trademarked Code of Values™ is the motivating factor that defines them in business and life. Their corporate mission includes glorifying God and being faithful stewards.
Does Bath Tune-Up provide better benefits?
Bath Tune-Up offers a low-cost investment, low overhead, high-profit margin business model with protected territories, sliding scale royalty fees, and a caring and dynamic company culture. The initial investment of $64,950 covers an all-inclusive startup package to make your franchise purchase turnkey. The package includes, but is not limited to:
4-week pre-training online course

8-days of training at our Home Office

12-week action plan with a mentor following training

Web hosting and custom designed microsite

Business operations manuals and business coaching and support

A computer, iPad, and Proprietary software operating system to run your business

National buying power

And much more!
Bath Tune-Up's core values are what set us apart. We encourage different perspectives and treat people with respect, honesty and fairness. We make each other better by sharing knowledge, resources and talents. We take pride in staying connected and engaged through the open exchange of ideas, information and honest feedback. We learn from our experiences and prepare for the future by taking risks and finding new ways to do it better.
As a Bath Tune-Up franchise owner, you will enjoy more training, more support, and more resources to get their new business up and running, and most importantly, profitable.
We're Well-Established
Bath Tune-Up's parent company, Home Franchise Concepts, has now over 3,500 locations across the country. They're also a subsidiary of JM Family Enterprises, a privately held company with $17.5B in revenue. With that substantial financial backing, Home Franchise Concepts offers Bath Tune-Up franchisees stability, leadership, and business opportunities that other franchising companies can't equal.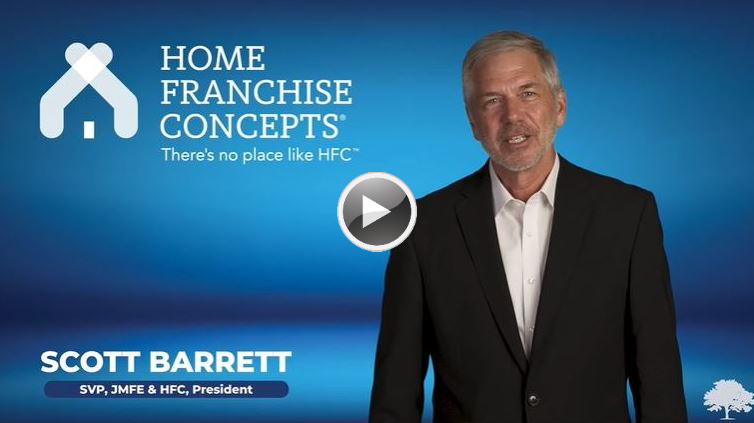 Bath Tune-Up can help franchisees grow their business
As part of the Home Franchise Concepts family of brands, Bath Tune-Up has the benefit of using a proven system of success to help new owners get ahead. You will have access to curated designs that take the stress and worry out of the remodel for both you and the customer. You'll be able to access a strong Home Office support system that includes other franchisees when you need advice and support.
We stay up to date on the latest trends in home design, and make sure our franchise owners do, too. And with the bulk buying power of Bath Tune-Up, your supply costs will be much lower than a business going solo. With lower initial costs, you can keep your prices low while still maintaining a comfortable profit margin.
Whether you decide on a home-based or retail location, Bath Tune-Up helps you get up and running quickly with employee hiring and onboarding software, business coaching, and ongoing training to keep you at your best.
Which is better: DreamMaker or Bath Tune-Up?
DreamMaker might be an industry leader emerging in recent years, but Bath Tune-Up is backed by decades of experience and a solid financial company. Core values involving self-improvement are fine, but home improvement is the focus of the home remodeling industry.
Bath Tune-Up's low-cost investment and other features can help its franchise owners maintain low overhead and a high profit margin. Cutting-edge technology employed by Bath Tune-Up can result in better efficiency and accuracy. Bath Tune-Up offers its franchise owners a life-changing opportunity that's strengthened by both a distinct business model and a remarkable support system.
Entrepreneurs faced with deciding whether to do business with DreamMaker Bath and Kitchen or change their lives with Bath Tune-Up have to know their priorities and goals. DreamMaker offers similar (but not identical) services to those of Bath Tune-Up, plus a considerate and collaborative atmosphere. Explore the next steps today.