Different Franchise Models: Which Is Best for You?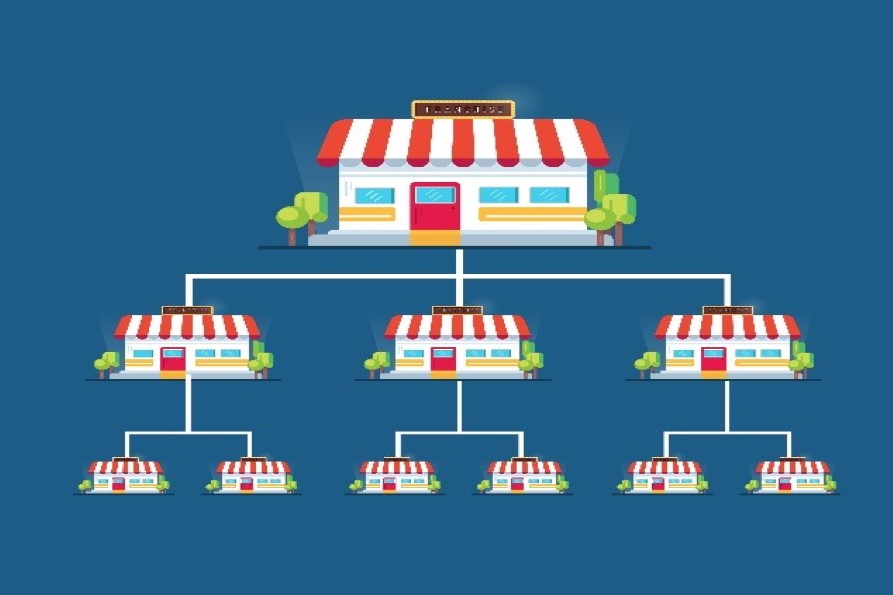 Are you ready for a career refresh? Franchising offers new options and possibilities if you're searching for ways to raise the bar. To get started, understanding the different franchise models is key. Check out Bath Tune-Up's guide to learn more about each.
Understanding franchising
Franchising provides a method for launching a business with a proprietary system, training, and ongoing support. As a franchise owner, you'll have a network of peers to share best practices and benefit from group buying power to keep supply costs down. The right franchise business model is often less risky than starting a business from scratch. With a franchise, you can make accurate financial projections and follow startup guidelines to ramp up sales quickly.
Selecting a franchise model can be tricky. There are more than 4,000 franchise brands in the U.S. To find the right business model, you need to determine your strengths, understand your goals, and identify your financial capacity. An important step is to spend time talking to existing franchise owners. They've walked in your shoes and understand the challenges of giving your career a makeover.
To understand which franchise business model is suitable, here's a quick overview of the five main types of franchises.
Product franchise.

A product franchise is when franchisees exclusively distribute or sell a franchisor's products. As part of the supplier-dealer relationship, the franchisor licenses the trademark but doesn't provide a business plan. Examples of product franchises are when a tire shop sells Goodyear tires. Most soft drink manufacturers, such as The Coca-Cola Company, offer product franchises.

Job franchise.

A job franchise is an owner-operator business. Typically, a job franchise is a low-investment, home-based business. It's a great option for an entrepreneur who wants to launch a business without the hassle of managing a team.

Investment franchise.

An investment franchise has a high price tag but can offer a big return. As part of this business model, a franchisee invests and takes a hands-off approach by hiring a team to run the business.

Conversion franchise.

Many franchisors target existing businesses in the same industry to convert them into franchises. It facilitates rapid expansion and allows the franchisee to use the brand's proprietary systems and trademarks.

Business format franchise.

The business format franchise is likely the model you think of for franchising. And it's the most common type. After you provide an initial investment, which includes a franchise fee, you get a turnkey business with training and ongoing support. Some of the top business format franchises are Taco Bell, The UPS Store, and Kumon, according to Entrepreneur magazine's Franchise 500 ranking.


Bath Tune-Up: A Winning Business Model
Bath Tune-Up is a business format franchise. Our distinctive business model makes it possible to run a successful bath renovation franchise with no remodeling experience. Unlike finishing a basement, remodeling a bathroom can increase the value of your home. The return on investment for a bathroom remodel is at least 60%, according to Today's Homeowner.
Customers are investing in bathroom renovation and hiring professionals to get the job done. In 2022, the average median spend for a bathroom remodel jumped 13% to $9,000, and 85% of homeowners rely on general contractors and designers to do the work, Houzz reports.
We're the sister brand of Kitchen Tune-Up, which has more than 30 years of experience in the franchise industry. Here's how we stand out from other business format franchises in the home renovation industry.
Low initial investment.

Opening a Bath Tune-Up requires an initial investment of $104,930 to $158,850, including a fee of $64,950. We offer in-house financing of up to $36,000 for qualified candidates. You can choose to operate your Bath Tune-Up location from a home office or launch a showroom, depending on your investment potential.



Strategic vendor alliance.

We partner with vendors to ensure our franchise owners get the lowest prices for equipment and supplies. We have relationships with vendors who can provide payroll services, financing, and marketing tools.



Sliding-scale royalty fees.

We provide a flexible and adaptable approach to royalty payments to help our franchise owners launch successful businesses.



Cutting-edge technology.

We use the latest technology to help customers achieve their design vision. They can upload a picture of their room and see our curated designs in their space.
Inquire now to learn more about the different franchise models and how to partner with Bath Tune-Up to launch a home renovation franchise.