Carpentry Franchise: Why a Bath Business Is a Better Choice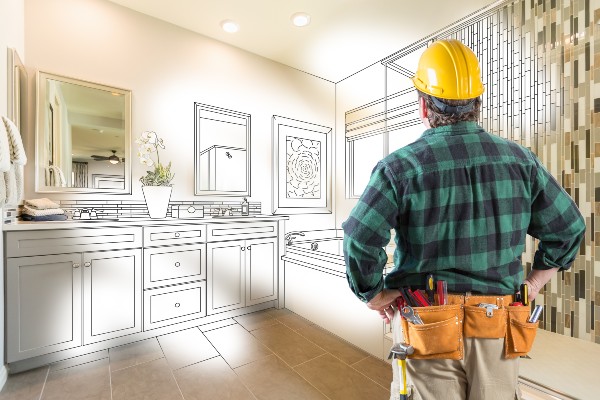 You want to become an entrepreneur and start a business of your own. However, most startups fail to launch, and 10% of new businesses fail within the first year. Knowing this, you might be wondering if it's worth the risk to start your own business. Home repair and renovation remains a strong sector even in a tough economy, so many savvy entrepreneurs have turned their attention there.
We have good news! Carpentry is still one of the most secure sectors in today's market, with home repairs, renovations, and remodeling staying in high demand throughout real estate ups and downs and new home price fluctuations. Still, starting your own business from the ground up is fraught with risk, so many people have found the idea of buying a carpentry franchise more appealing.
Read on to explore the possibilities of opening a carpentry franchise and how building a bathroom renovation business may help you reach your end goals faster and more securely.
Risk and Reward
There are many benefits to owning a carpentry franchise. You can be your own boss full-time, so your schedule is entirely up to you. Meanwhile, there's a constant demand for your services. Virtually every home has some wooden component that will need fixing or replacing, and each new owner often likes to make their own mark. If you're interested in this industry as a woodworker, there's always room to specialize in one or multiple techniques.
However, it can become overwhelming when your carpentry franchise lacks clarity and you aren't sure where to direct your attention. What kind of customers are you trying to attract? What do you specialize in? Without a directed focus, your marketing efforts may fall flat. You may become caught in a trap where you don't want to turn down jobs, but they don't fall under your expertise and quickly get out of hand. Something as broad as a carpentry franchise may have customers expecting more from you than you're equipped to provide if you can't set clear boundaries.
Carpentry vs. Bathroom Remodeling
If you are interested in a carpentry franchise, you should consider marketing your skills with more focus by instead opening a bath business instead. You can still find plenty of places to utilize your woodworking skills in most bathrooms. Many new homeowners find aesthetic appeal in treated hardwood cabinets and backsplashes, not to mention unique accent pieces specific to the personalities of the people living in the home. Cabinetry is a top focus for renovation, and limiting yourself to bathrooms won't harm your prospects.
Many carpenters report that skills related to residential and cabinetry work as the most in-demand expertise aspect of their businesses. Marketing yourself as a bath business promotes these highly relevant skills already in your repertoire to a select pool of potential customers. The two most renovated rooms in the home are the kitchen and bathroom, so you'll never be short on work even if you focus only on bathrooms.
A Better Bath Business
When you're ready to commit to your bathroom remodeling business, let Bath Tune-Up help you get started. When you buy a Bath Tune-Up franchise, you're becoming a part of one of Entrepreneur's Franchise 500. Buying into a brand like this helps you as much as you help your clients.
Franchising doesn't mean giving up all authority over the decisions you make about your brand. At Bath Tune-Up, you're still in control of your business. With low investment costs and protected territories, we make sure your bath business gets off the ground. We offer financing and marketing tools that get your business's name in front of potential customers.
Never worked in remodeling before? Nervous about lack of experience being an insurmountable barrier to success? No problem! We offer training and ongoing professional support so that you can continue to champion your dreams on your terms.
Bottom Line
Carpentry is one of the longest-standing industries in the world, and for good reason. The seemingly endless pool of work can feel like an entrepreneur's dream come true.
However, it's not always better to choose something as broad as carpentry when looking at a franchise to buy. That's why Bath Tune-Up is committed to equipping new business owners with the tools and resources they to run a successful bathroom remodeling business. We're focused on helping you open an efficient and profitable business, so that you can focus on putting your energy into benefiting your employees and your community.
Interested in starting the franchising process with Bath Tune-Up? Contact us today to find out how we can help start turning your dream business into a reality.