Best Remodeling Franchise: What to Consider When Choosing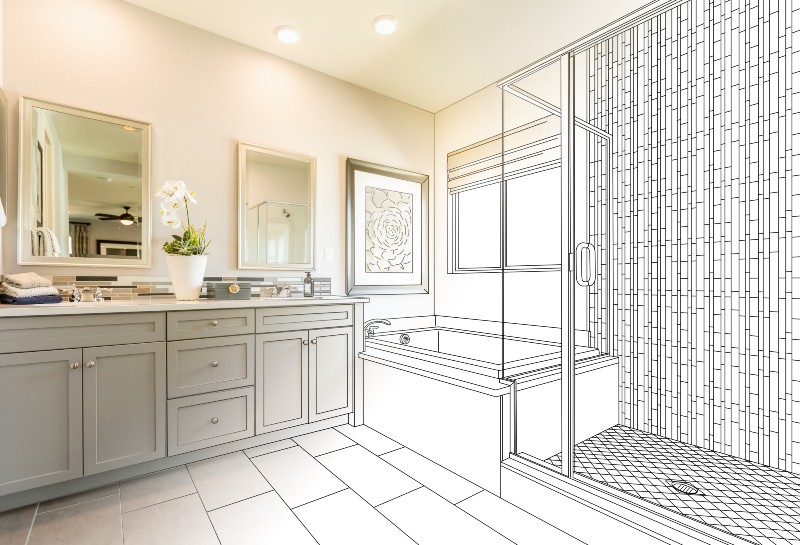 Opening a remodeling franchise might be one of the most straightforward decisions you make in your entrepreneurial career. Everything adds up to a great financial decision:
There's a high demand for remodeling services across the country.
They're relatively accessible.
A strong brand name can take much of the burden of marketing and advertising off of your plate.
Every choice after that first one, however, becomes increasingly complicated. You want the best remodeling franchise possible, but the final picture may not yet be crystal clear. You must weigh the benefits of a remodeling niche against its costs and assess competition for each type of remodeling in your area.
To help you in your decision-making process, we'll look at some traits of successful franchises and point you toward a franchise option with a history of happy franchisees.
Finding Your Type
At first glance, opening a remodeling business that does it all may be tempting. After all, every room in a house will eventually need an upgrade. Why not fix all of them yourself and capture more of the market?
However, there are many more benefits to sticking with a niche than offering general handyman services. You can better target a specific audience, and you're likely to face less competition if you stay in just one remodeling lane.
Now, what's left to decide is which area of the home to focus your business' attention on. Often, remodeling businesses find the best success in fixing portions of the house that hold multiple appliances. It makes sense; the more things in a room that can break, the more touch-up jobs the homeowners will need someone to complete.
For this reason, it's wise to explore opening a franchise specializing in kitchen or bathroom remodeling. These two rooms are essential to the function of a home, and both follow interior design trends that change throughout the years.
Bathrooms, in particular, present unique challenges that are unlikely to ever go away, such as keeping appliances up to date with plumbing technology. Your project requests will feel endless with a bathroom remodeling business, as homeowners aim to keep up with trends and machinery alike.
Starting Up
Sometimes, business decisions simply boil down to budget. The best remodeling franchise for you likely comes with a low down payment and manageable operating costs.
While comparing your options, look for franchise opportunities that offer you fast growth at low upfront costs. You'll want to start seeing profit as soon as possible, so make sure you invest in a trusted brand.
Be wary of franchise opportunities that promise a lot but first require a large amount of money just to get started. Some franchises may ask for over $300,000 as an initial investment. That's the kind of money that you may not see a return on for years.
While money is an essential aspect of your business search, also pay special attention to franchises that offer professional support. If this is your first time owning a franchise, it is wise to contact people who have been in this industry for a while. Opening any business comes with ups and downs; make sure you have a team behind you to help guide you every step of the way.
A Brand that Works for You
At Bath Tune-Up, we work to be the best remodeling franchise specifically for the bathroom for first-time franchisees and entrepreneurial veterans alike. We don't require any industry experience to get started. We want you to see your dream thrive, and we put all our resources into helping you launch and grow your franchise.
Even before your doors open for business, we provide operational training that sets you up for success. Our professional support extends beyond your grand opening; we continue to offer mentorship and guidance to keep your franchise moving forward.
Getting started with Bath Tune-Up is simple. Our low investment start-up costs include everything you need to launch your new business including:
The franchise fee and your own protected territory

Computer and iPad

Product samples (doors, trim, colors, stains, hardware, etc.)

Initial marketing materials (brochures, business cards, folders, etc.)

Home Show supplies (booth, pop-up banner, and branded tablecloth)

Initial supply of branded clothing

Employee hiring and onboarding software tool

Extensive Initial training program, plus 12-week post-training action plan
Start exploring the franchise opportunity with Bath Tune-Up today by getting in touch with a Bath Tune-Up franchise advisor to discover just how achievable your goals are.