Best Franchises for Retirees: How to Decide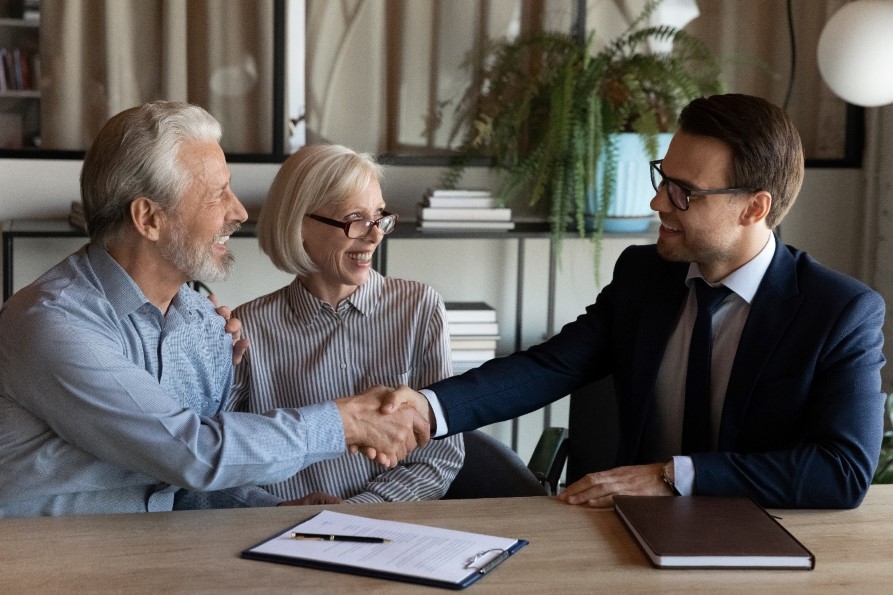 Owning a franchise can be a smart way to continue to earn income in retirement. Learn more about the best franchises for retirees and great options to create a legacy for your children.
Many retirees spend their newfound freedom traveling, tackling new hobbies, enjoying time with family, and volunteering. While the average age for retirement in America is 64, a growing number of retirees are opting to continue working to generate additional income, stave off boredom, and decrease feelings of loneliness. At least 12.9% of adults between the ages of 65 and 74 were still working in 2022, versus 9.3% in 1992, the U.S. Bureau of Labor Statistics reports.
High inflation and a volatile stock market are also prompting many seniors to return to work to recover losses. A survey conducted by the Employee Benefit Research Institute reveals 27% of retirees spent more than they could afford in 2022, and nine out of 10 were concerned about inflation. The changing landscape of work and the growing number of remote opportunities make it easier for seniors to seamlessly meld retirement and work.
Retirees Make Good Franchise Owners
Starting a franchise as a second act can be beneficial for retirees. As a franchise owner, you'll get to operate an established brand with a proven business model, making it easier to attract customers and build a loyal customer base. Franchising can allow retirees to create their own schedules or hire employees to manage day-to-day operations to facilitate work-life balance. Most importantly, franchises offer extensive training and ongoing support on how to manage a franchise, which can be particularly beneficial for retired individuals who may not have experience running a business or keeping up with new technology and industry trends.
Entrepreneurship provides financial stability and security for future generations. Franchising provides a clear path for succession planning, allowing family members to take over the business, ensuring it remains in the family, and continues to thrive for years to come.
Choosing the Right Franchise
It's important to carefully research and evaluate different franchise opportunities to ensure they align with your goals and interests. Do your research to make sure a franchise meets your financial and lifestyle needs. Here are a few of the best franchises for retirees:
Senior care. Opening a franchise designed to help seniors with meal preparation, transportation, and companionship offers flexibility and can often be operated from a home office. The senior care market is on track to grow 8% per year through 2028 as the elderly population rises and the number of seniors living with chronic conditions continues to increase. Many retirees have experience caring for older adults, making senior care franchises a natural fit.



Business services. Consulting, workforce management, career coaching, and property management are ideal options for retirees who want to have control over their schedules. Many retirees have transferable skills from their time in the corporate world that makes a business services franchise a good choice.



As people age, they start to pay closer attention to the guidance of doctors and focus on their physical fitness. If you have a passion for health and wellness, many small fitness franchises can be operated by absentee owners, which allows retirees to generate additional income without managing daily operations.



Owning a travel franchise allows you to turn a passion for adventure into a business. Although travel ground to a halt at the height of the pandemic, people are resuming leisure travel. Americans plan to spend $6,688 on travel and the average adult over the age of 50 plans to take three or four trips in 2023, according to AARP.
Home remodeling. A home remodeling franchise offers a business in a lucrative industry without the heavy lifting. Many home remodeling franchises rely on owners to concentrate their efforts on marketing and growing the business, while hiring contractors for the remodeling. The average American homeowner spent $8,484 on home remodeling and completed an average of 3.2 projects in 2022, according to Angi. One of the most popular projects to tackle was the bathroom.
Bath Tune-Up is an emerging franchise offering bathroom restoration and remodeling. We simplify the bathroom remodeling process by using curated, designer-selected collections that take the decision-making stress out of the equation for our customers. For an initial investment of $68,930 to $104,930, you'll get the training, tools, and proprietary business system to launch a remodeling business with a history of success.
Find Out More About Bath Tune-Up
If the remodeling industry feels like a good fit, find out more about Bath Tune-Up. We're part of the Home Franchise Concepts family of brands, a franchise powerhouse in the home services industry. Home Franchise Concepts franchises nine brands, including Kitchen Tune-Up, The Tailored Closet, and Concrete Craft.
To learn more about the best franchises for retirees, inquire now to connect with one of our franchise advisors.