4 Handyman Business Ideas That Offer Big Returns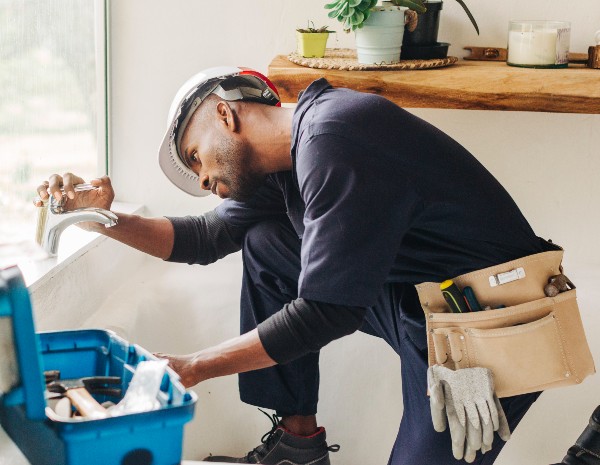 If you are one of many individuals wanting to start your own business, you've probably started exploring the handyman enterprise. After all, any home or business will need repairs and touch-ups at some point. That's where you might come in!
As with any life-changing undertaking, weighing your options and considering what might fit best into your community is essential. If you're currently researching handyman business ideas, or are simply curious about what opportunities are available in the industry, read on to find out just how many ways you can make money by offering repairs and upgrades.
Appliance Aficionado
Dishwashers, washing machines, and ovens, oh my!
Homes and businesses rely on the modern appliances that make our lives easier. However, the installation, repair, and replacement processes can be too complicated or physically challenging for most homeowners to undertake themselves. That's why they will often call an appliance repair and installation specialist.
Even if you're the only employee, owning an appliance repair business can earn you, on average, $49,000 each year. That number only grows when you consider how much work your brand can take on once you hire more employees and get more comfortably into the swing of things.
The drawback to this kind of business is that your hired projects will usually be small. Several little jobs, however, can add up quickly. So, you may have to work harder to line up a few jobs each day to make a significant profit. When starting out, this can be difficult, especially since your name might not be well known, so you should consider this carefully before investing in a particular handyman brand.
Drywall Denizen
New construction and remodeling projects will likely require some re-doing of the interior walls. Fresh cabinetry, electrical rewiring, and new floor plans are examples of why drywall may need to go up or down. It's a time-consuming process that must be done correctly, or disaster will ensue. That's why specialists are called to handle the specifics of the matter.
Drywall specialists usually make around $42,000 annually, which may be lower than your ideal income from this business. You may consider adding insulation, roofing, or other areas of expertise to round out your business.
Flooring Fanatic
Even more universal than walls, flooring is in constant need of touch-ups and replacements across the country. Fads in flooring change frequently (remember shag carpeting?), so you'll likely be able to pick up jobs that don't necessarily require replacement. Building owners may be simply looking for a refresh to the decor.
As far as handyman business ideas go, this is one of the more lucrative concepts. Flooring specialists, on average, rake in around $55,000 yearly, with that number only climbing as they stay longer in the business. You have to earn your keep, however. Working on hands and knees can get overwhelmingly demanding quickly!
Bathroom Buff
Choosing one specialty among these handyman business ideas may feel overwhelming or like you can't quite nail down exactly which area you want to be an industry leader. If this sounds like the crossroads you've reached in your decision-making process, consider the perfect combination of each idea: bathroom remodeling. The bathroom remodel industry is expected to reach $78.57 billion by 2027 (GM Insights) and bath remodels remain one of the highest-ranked investments among all home improvements.
In the same way that every home has appliances, walls, and floors, any building in which people spend a long time, including businesses, has at least one bathroom. These bathrooms require remodels eventually, meaning you will likely never experience a complete shortage of customers. On top of that, you can tap into several specialty areas in a single project bathroom. This means more lucrative assignments and more opportunities to combine several odd jobs into one assignment.
Thinking about getting into the lucrative bathroom remodeling industry? A Bath Tune-Up franchise is a great investment and can get you started on the right foot if you are looking to go into business for yourself, but not by yourself. Starting your own business is very much a learn-as-you-go process that can become overwhelming. One of the benefits of franchising with Bath Tune-Up is that you will receive the most comprehensive training and support in the franchise remodeling industry, including:
Operations Managers to provide guidance throughout the life of your business
Regional and webinars and trainings to increase your knowledge
Professional in-house technology solutions experts to help solve problems
Annual Reunions to learn the latest in the industry and network with your fellow franchisees
We invite you to take the next step to see if you qualify for a Bath Tune-Up franchise today.