4 Family Business Ideas That Are Proven and Profitable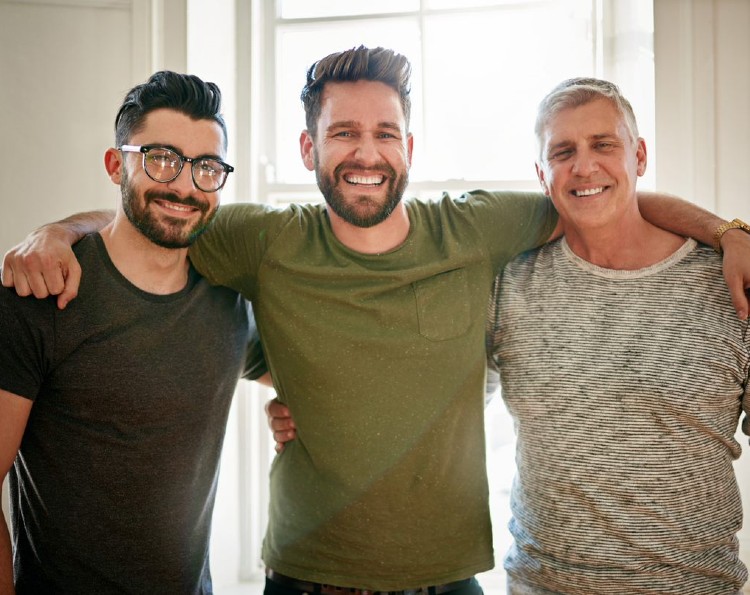 Are you wanting to start your own business and looking for it to be a family affair? Do you want something your whole family can get behind, something that is sustainable that can be passed on to your children? Not every business idea fits this mold. 
You need a business that offers a valuable service—something people need and want enough to pay for. You will want to provide a service that will meet people's needs in the future, too. Some services you could provide now may not be relevant 10 or 20 years down the road.
Starting the wrong family business is a costly mistake, so how you do know what family business ideas are profitable and sustainable? We have a list of 4 profitable family business ideas to consider.
1. A Restaurant Franchise
Do you love food and the atmosphere that restaurants provide? Perhaps you should become a restaurant owner. There are numerous restaurants you could franchise with, from McDonald's to Dunkin', so you can choose one that suits your fancy. 
Restaurant franchises give you a leg up in starting your own business because you don't have to choose the menu or the location on your own. You'll also reap the benefits of an established restaurant brand name—people are already familiar with the restaurant and will come by to eat.
With these aids, you can build a business that will last—one you can pass on to your children or grandchildren. However, it is important to note, restaurant franchises require real estate, an actual brick-and-mortar location, and could be costly with initial investments ranging from around $100,000 up to several million dollars, with most generally falling into the $500,000 to $2 million range.
2. A Gym Franchise
As another family business option, you could own a gym or fitness center. Gym franchises have much greater success than independent gyms, so if you want to run a gym as your family business, a franchise is often a better way to go. 
With a franchise, you can benefit from proven business plans and well-known brand names to establish yourself quickly. You could also have lower equipment costs through a franchise, as they typically have buying agreements with certain equipment manufacturers. 
Additionally, gym franchises may provide resources to help you get started, like marketing, training, financial assistance, and ongoing support. When it comes time to pass this business down to the next generation, you can rest assured that your children will have the same resources supporting them so they can continue your legacy of success with the family business. 
Fitness is something the whole family can get behind and can be very lucrative, but the industry is still very saturated, meaning you will always have to say one step ahead of the competition.
3. A Hotel Franchise
If you live near a popular town and love taking care of visitors, a hotel franchise is a great option. As with all franchises, you do not have to make your own brand or operating manual—those are provided for you. But you do have some freedom in being your own boss. 
Some hotel franchise options to consider are Days Inn, Super 8, and Hampton by Hilton. With these brand names, your hotel will be easily recognizable and bring guests.
As long as visitors are coming to your town, you will have a market for your hotel, so you can run it for many years and pass it down to your family. Of course, it's not a secret that buying a hotel can be quite expensive, not to mention the ongoing costs of operation.
4. Construction and Building Franchises
Looking for a low-cost and creative business you can own and even run with your family, or pass down throughout the generations? Home improvement franchises may be the right fit for you. Home services are in constant demand. Several home renovation franchises have low overhead, as many do not require a brick-and-mortar location and can be ran from home. You also do not need to be a handyman to own one. You can focus on running the business and hire workers (or family members!) to do the labor.
Home Franchise Concepts is one of the largest home services franchisors in North America with 8 family business ideas to choose from, including one of our newest brands in the lucrative home renovation industry, Bath Tune-Up. Bath Tune-Up recently ranked on Entrepreneur's Franchise 500® in multiple categories including Top New & Emerging Franchisees, Top Low-Cost franchises, and Top Home-Based franchises. Bath Tune-Up may be newer, but it was born from our Kitchen Tune-Up franchise concept, with over 30 years of experience. Kitchen Tune-Up perfected the business model of updating kitchens, and our Kitchen Tune-Up franchisees found that their customers were repeatedly asking if they could do the same amazing work in the bathroom, so we took a page from our own playbook and Bath Tune-Up was born! With a Bath Tune-Up franchise, your remodeling experts – who can even be family members – can update bathrooms utilizing our designer inspired collections that take the decision-making remodeling stress out of the equation for homeowners.
You may be skilled in construction, or you may have no remodeling experience at all. It doesn't matter. With Bath Tun-Up, you can do the remodeling yourself or hire employees, even family members, to do the remodels. The important thing is this: you can invest in your own business and control your success and financial future – and even leave a lasting legacy for your children. Inquire for more information about Bath Tune-Up today.